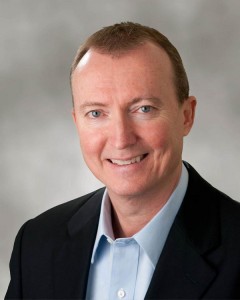 Deloitte announcesd the merger of its Bermuda, British Virgin Islands and US Virgin Islands offices effective today[Aug 26].
The combination brings enhanced services to clients and greater access to Deloitte professionals who provide insights and solutions to complex business challenges in an ever-increasing borderless global marketplace.
The merger coincides with the retirement of BVI/USVI Managing Partner Mark Chapman, who will continue as a consultant to the firm through the end of October. Chapman joined Deloitte BVI in 1995 focusing on offshore entities in the financial services sector. In his nearly 30 years with Deloitte, he has helped to build the largest professional services firm in the Virgin Islands. We thank Chapman for his years of dedicated service and wish him well in his future retirement.
Directors Carlene Romney and Richard White succeed Chapman and assume leadership of the operations in the BVI and USVI offices. An audit professional, Romney joined Deloitte in January 2000. She has extensive experience performing audits, including spending three years with the Boston, Massachusetts office with Deloitte where she gained additional experience performing financial services audits. Richard White has over 13 years of experience working in practice and industry as a chartered accountant. He started his career in London at a Big 4 firm working in all areas of public practice. Richard joined Deloitte in the Virgin Islands over six years ago where he has helped clients with audit, accounting and financial advisory engagements.
"I am pleased to bring together our professionals to better serve our clients," said John Johnston [pictured], Office Managing Partner of Deloitte Bermuda and CEO of Deloitte Caribbean and Bermuda Limited. "While we have always enjoyed a good working relationship under the Deloitte brand, this merger cements our shared values of working together to deliver excellence. It is an important step in our strategy of greater integration of the Deloitte firms across the Caribbean region."
The practices will continue to operate as Deloitte & Touche Services Ltd from current locations in Road Town, British Virgin Islands and St. Thomas, US Virgin Islands. Combined with our Bermuda practice, over 170 professionals will deliver audit, tax, consulting and financial advisory services. There are no plans to close offices and each will have local leadership. Professional staff will continue to have employment opportuni ties, with few redundancies expected.
"Our clients, communities and professionals will benefit from our merger," states Romney. "With access to more talent, we are able to deliver additional services that help our clients, especially in areas such as tax, restructuring, and risk management." Adds White, "We are excited to take the strong foundation that Mark Chapman built and continue the tradition."
Read More About