Conscious vibes were the order of the night as Jamaican reggae artists Courtney Melody, Admiral Tibet and Half Pint hit the stage for the "Veterans In Action" concert on Sunday evening [Nov 10] in front of almost 1,000 reggae fans.
Local DJs BlackStar and Lenky Gaza opened up the show with some classic tunes from the 80′s, and MC Cutty Ranks welcomed the crowd and introduced local acts Diamond Eye, Michael Knights and Baby B.
They sang a few of their originals to get the crowd warmed up, and Baby B had to "pull up" his classic "Memories" song at least twice, and then had the MC join him in a combination.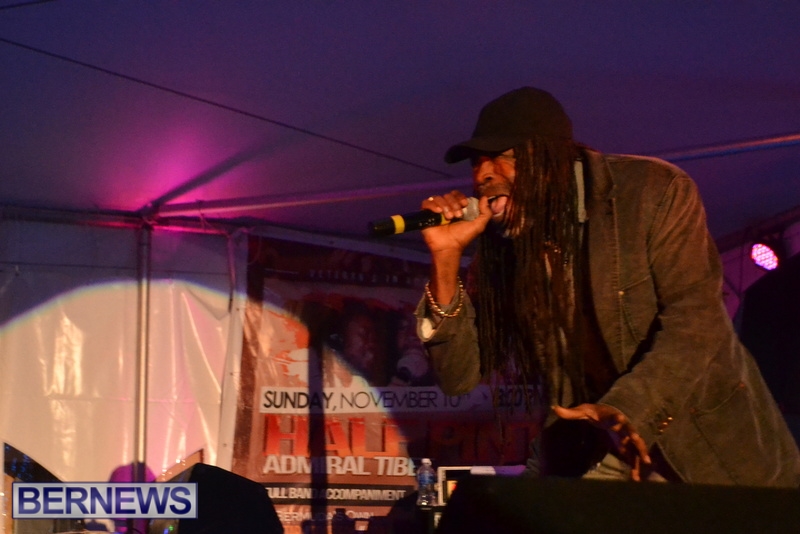 Next to come was Homegrown with lead singer Mac Cassidy. The live band element got the crowd off their feet, and they were very receptive to the 20 minute set which included a originals as well as a few covers.
The first international artist to come on stage was Admiral Tibet, who entered upbeat and full of spark as he sang "Serious Times" and many of his other hits from over the years.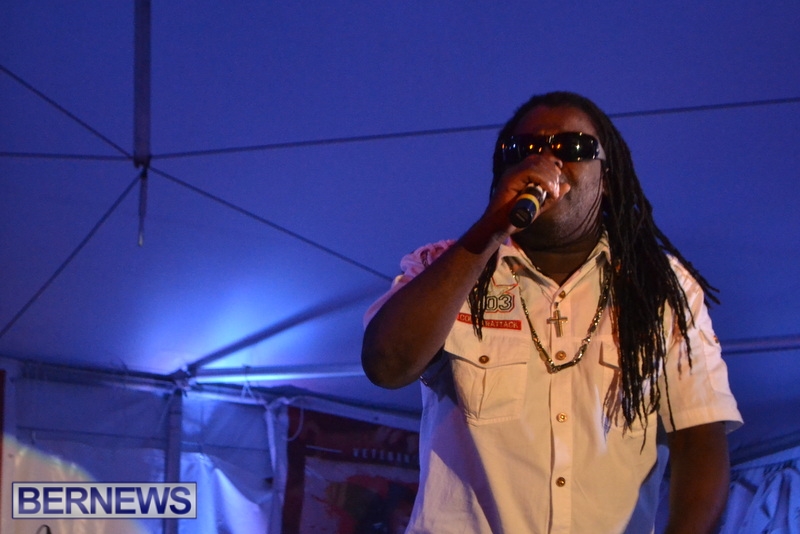 The next international act was Courtney Melody who performed some of his classics including "Modern Girl" and "Screeching Across The Border." The crowd called him back on stage a few times as his fans cheered him on.
Half Pint was the final overseas artist to take the stage, and arrived on stage singing one of his most famous anthems "Greetings" with the crowd belting out the lyrics along with him.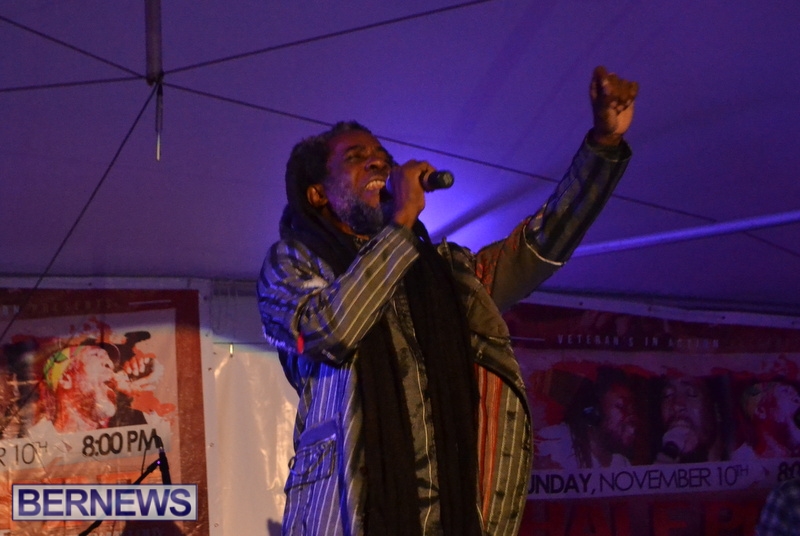 Half Pint told the crowd since it had passed passed midnight, it was now his birthday, receiving a warm birthday applause from the crowd. The veteran reggae artist sang many of his classics from "Mr. Landlord" to "One Big Family."
In between the international acts, Magnum Force and Prophecy had opportunities to ply their trade and kept the crowd upbeat with their positive selections as the crowd waited for the next artist.
As is normal with the Veterans In Actions concerts, the night attracted an older crowd out looking for a good time, and it was an incident free night.
The organisers extended their thanks to their sponsors Trip.bm, Pepsi, Carlsberg and Digicel, and said KJ&K had a great security team and Reality Sound did an excellent job with the audio and lighting.
The last Veterans In Action concert was in February and featured Screechy Don, Mr. Easy, Mikey General and Luciano; while the 2012 concert featured Admiral Bailey and Pinchers.
Read More About
Category: All, Entertainment, Music, News, Videos