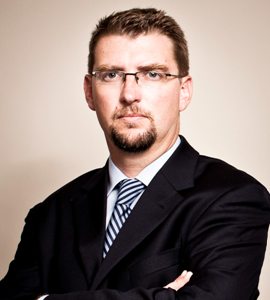 Later this week, the Minister of Home Affairs Michael Fahy will oversee a two-day retreat which the Ministry said is "aimed at finding solutions to ease the economic hardship Bermudians are facing during these tough economic times."
This Thursday and Friday [Nov 14/15] at the Fairmont Southampton, the Minister will be joined by close to 150 representatives from the Island's business, hospitality and union sectors for the Tripartite Economic and Labour Retreat.
The Tripartite Economic Committee held an introductory meeting late October with a view to having a more substantial summit this month, and it will also involve the participation of the Premier Craig Cannonier.
Minister Fahy, who is also the Chairman of the Tripartite Economic Committee, will facilitate a meeting agenda that will assess the current state of the economy as well as engage in mediation and negotiation training sessions.
"There are several goals we are seeking to achieve with this summit," Minister Fahy said. "First and foremost we want to enact meaningful solutions to ease the burdens that Bermudians are facing.
"We are already moving in the right direction as evidenced by one of our Throne Speech initiatives, the pledge that our grocery chains will offer a 10 percent savings for residents on Wednesdays starting December 1.
"We also want to have an open and frank conversation about where we are economically and what we can reasonably expect to achieve in the months ahead. So it's hoped that this retreat will enhance our communication and the critical working relationships among the Unions, Government and Business."
A Memorandum of Understanding [MOU] between the Bermuda Government and the Bermuda Trade Union Congress [BTUC] was signed in July this year, which saw civil servants agree to one day a month unpaid furlough, and also called for the formulation of a Tripartite Economic Committee.
It was against this backdrop that as part of the MOU the formulation of a committee with the active participation of all tripartite partners was agreed and accepted by the Government.
The Ministry said is anticipated that representatives from the following organisations will be in attendance; the Bermuda Industrial Union, the Bermuda Union of Teachers, the Bermuda Public Services Union, Prison Officers Association and the Bermuda Police Association, while the private sector will be represented by the Chamber of Commerce, the Bermuda Employers Council, the Bermuda Hotel Association, ABIC and ABIR.
- This post originally said it would be held at the Fairmont Hamilton, which was amended to say Fairmont Southampton
Read More About