The Ministry of Public Safety will host a gang awareness town hall meeting at the Anglican Cathedral Hall from 6.00pm to 8.30pm.
The Junior Minister of Public Safety, Sen. Jeffrey Baron, who serves as Chairperson for the Inter-Agency Gang Task Force will join members of Bermuda's faith community to facilitate a round table discussion to generate a community response to gangs and violence.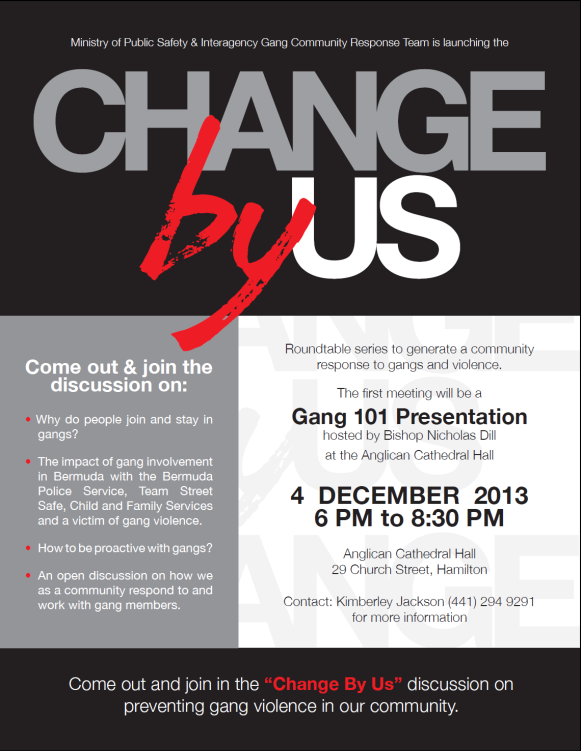 The initiative, entitled "Change By Us", will feature presentations by Mirrors Programme Coordinator Kim Jackson, Family Centre's Martha Dismont, and representatives from the Bermuda Police Service and the Department of Child and Family Services.
Sen. Baron, who will give opening remarks this evening, stressed that the event is about bringing people together to address common concerns regarding gangs and anti-social behaviour.
Sen. Baron said, "It's about engaging, empowering and energizing our community to take action. 'Change By Us' will provide the community with education and awareness of the reasons, reality and response to gangs in Bermuda – our ultimate goal here is reducing the influence gang lifestyles have on our youth and community."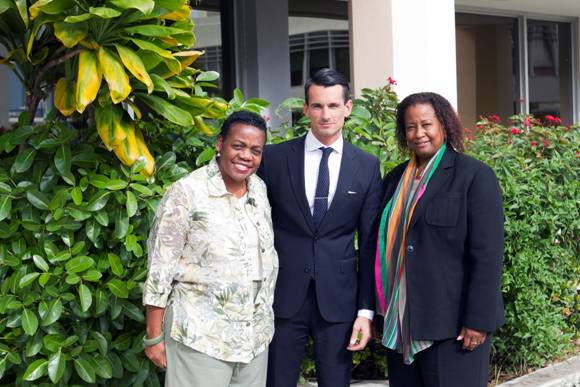 Read More About