Earlier today [Dec 14] Sandys Secondary Middle School led by Family Studies teacher Angela Symonds was awarded the Best in Show prize in this year's Gingerbread House Competition.
The Grand Prize is a one-night stay at The Fairmont Hamilton Princess, and all the gingerbread house submissions will be on display at The Fairmont Hamilton Princess until December 22, 2013.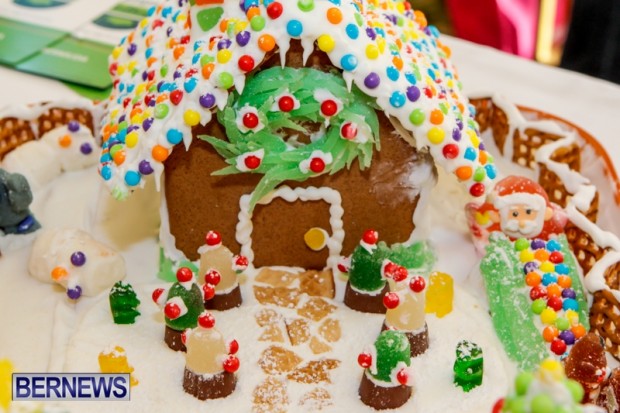 "Known for our own spectacular gingerbread house that graces our lobby each Christmas, we are thrilled to host this event, and we encourage everyone to visit the hotel to view these beautiful works of art," said Len Czarnecki, General Manager at The Fairmont Hamilton Princess.
"We congratulate the students at Sandys Secondary for taking the top prize and Passports to College for organising another successful competition this year."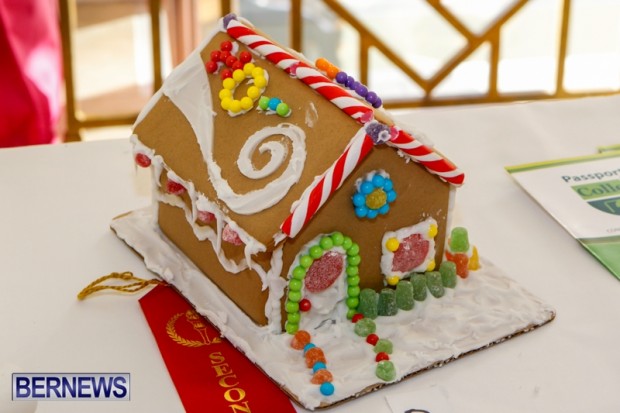 The competition is also a fundraiser for Passports to College in that the entrance fees support the organisation in its mission to collaborate with and successfully connect students, parents, schools and communities to college.
"The gingerbread competition provides a wonderful opportunity for students, families and colleagues to connect as they work together to create their festive masterpieces," said Robin O'Neil, founder of Passports to College in Bermuda.
"We are grateful to The Fairmont Hamilton Princess for hosting this event, and we thank everyone who participated this year."
This year's competition was unique in that a new category for professionals was introduced generating submissions from local businesses. Blu Bar and Grill won in the Professionals category.
First place winners in the other three categories include Gilbert Institute – Primary School; Sandys Secondary Middle School – Middle and Secondary School; and the Bushara family took first place in the Adults/Families category.
Click to enlarge photos:
Read More About