A group of martial artists from Bermuda recently competed in Reston, Virginia, picking up a first, second and third place finish. The group was sponsored by Bermuda Karate Organization in recognition of their performance in local tournaments during 2013.
Andrea McKey placed first in traditional weapons, second in open weapons and second in traditional forms. Jasmyn Renfroe placed second in traditional weapons [missing first by one tenth of a point] and third in traditional forms.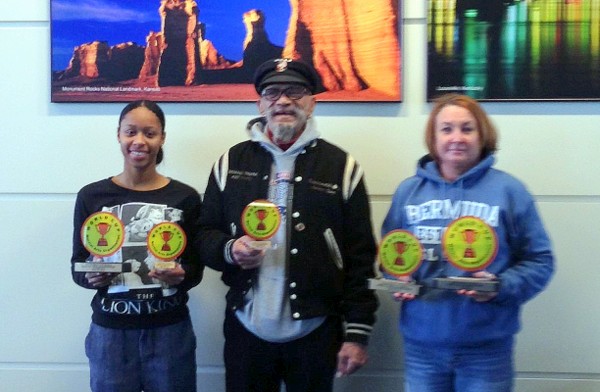 Also competing was BKO President and founder Skipper Ingham, with the 83 year old athlete showing his timeless form by picking up a third place finish in the 40 and up men's traditional forms in a field of seven.
Center: Skipper Ingham, Right: Dimitri Krebs of Russia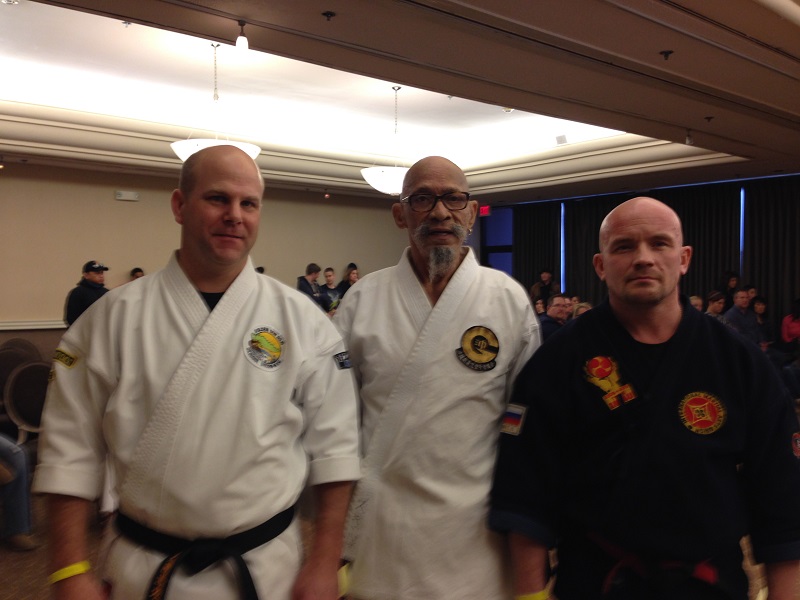 Read More About