The Royal Palms Hotel in Bermuda has been recognized as the Top Hotel in the Caribbean and Atlantic region by TripAdvisor as part of the 2014 Traveler's Choice Awards.
Jungle Bay in Dominica placed second, Jamaica Inn in Jamaica placed third, Seven Stars Resort in the Turks & Caicos was fourth, the Cove Eleuthera in the Bahamas was fifth, while the Royalton Cayo Santa Maria in Cuba was sixth.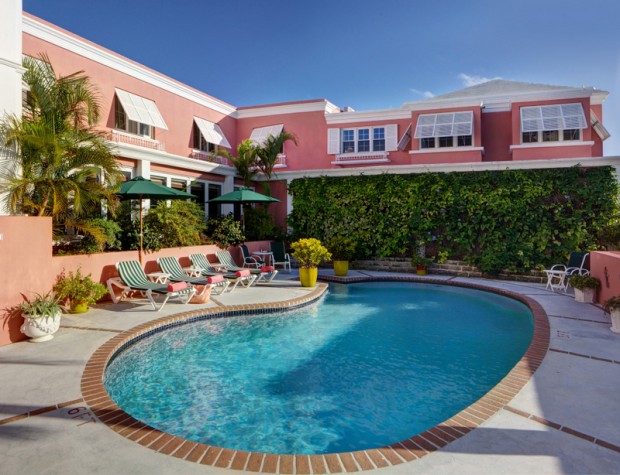 "We are thrilled to be the home of the top hotel in the region and congratulate the ownership, management and staff of The Royal Palms Hotel on this tremendous honour," said David Dodwell, Chairman of the Bermuda Tourism Authority. "This award is proof that the level of service and hospitality the island provides is both significant and appreciated by visitors."
One reviewer appreciated the hotel staff's "first-class service with a highly professional smile," while another visitor enjoyed the "cozy but elegant reception rooms and beautifully manicured grounds." A recent guest described the hotel's atmosphere as "quietly classy, beautifully coiffed, and welcoming to all!"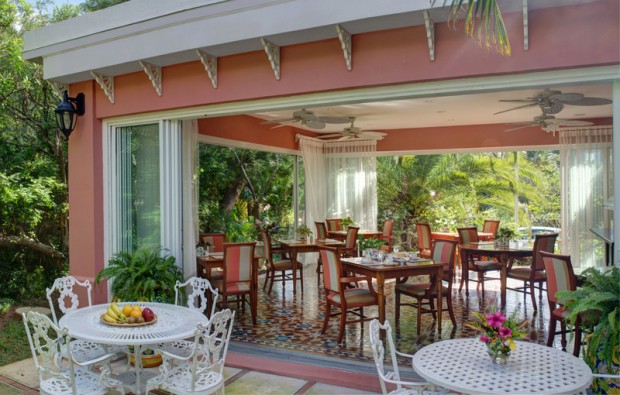 Ideally situated minutes away from the city of Hamilton, the Royal Palms is a boutique hotel that blends Bermuda's trademark British charm and hospitality with beautiful colonial architecture.
Guests stay in two pink, 19th century manor houses, nestled in lush gardens, where visitors enjoy access to a private pool and sunbathing area. Each of the 32 non-smoking rooms are unique, with the same attention to detail extended to each one. Royal Palms is also home to Ascot's Restaurant.
Travelers' Choice award winners were determined based on the reviews and opinions of millions of TripAdvisor travelers around the globe.
Manager of Royal Palms Hotel, Mrs. Theresa Harney-Zuill expressed her teams excitement at the acknowledgment of being voted #1 hotel in the Caribbean by Trip Advisor based on guest satisfaction.
"We are so grateful to all our guests for their reviews," said Mrs. Harney-Zuill. "We're especially thankful to the local corporate and international businesses that choose to accommodate their clients at Royal Palms. This award is a testament to the service and commitment our hotel provides to the business community."
Read More About