National Fisherman magazine is featuring Bermudian commercial fisherman David Soares following his 1000lb bluefin tuna catch late last year.
In December 2013, Mr. Soares, on board the Kerry D, caught a massive bluefin tuna that tipped the scales at 1003.5lbs. Mr. Soares reeled in the fish single-handedly after a two hour battle off Challenger Banks; it was brought to shore at the Spanish Point Boat Club, where a crane truck came and weighed the fish. Mr Soares eventually sold the fish to the MEF Restaurant group.
David Soares with his 1003.5lb bluefin tuna: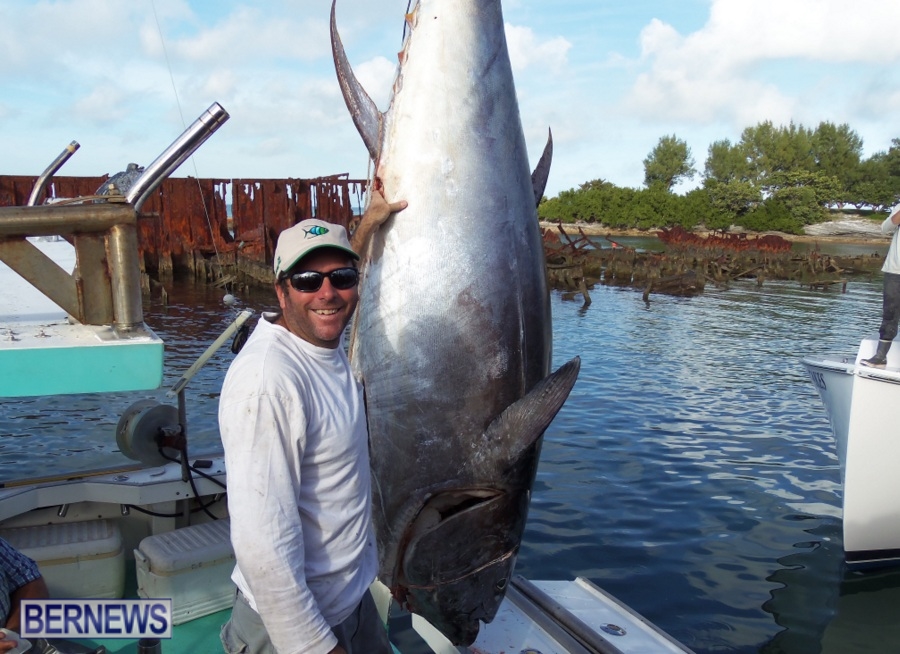 In an article dubbed "Big fish, small island," National Fisherman says, "It wasn't just a big one. It was the big one. After the fish took him two miles in reverse and fought a "straight up and down battle" for two hours, Soares reeled in a bluefin tuna weighing 1,003 pounds, gutted and gilled. It was the biggest one ever caught in Bermuda."
The massive bluefin tuna hangs on display on the day it was caught: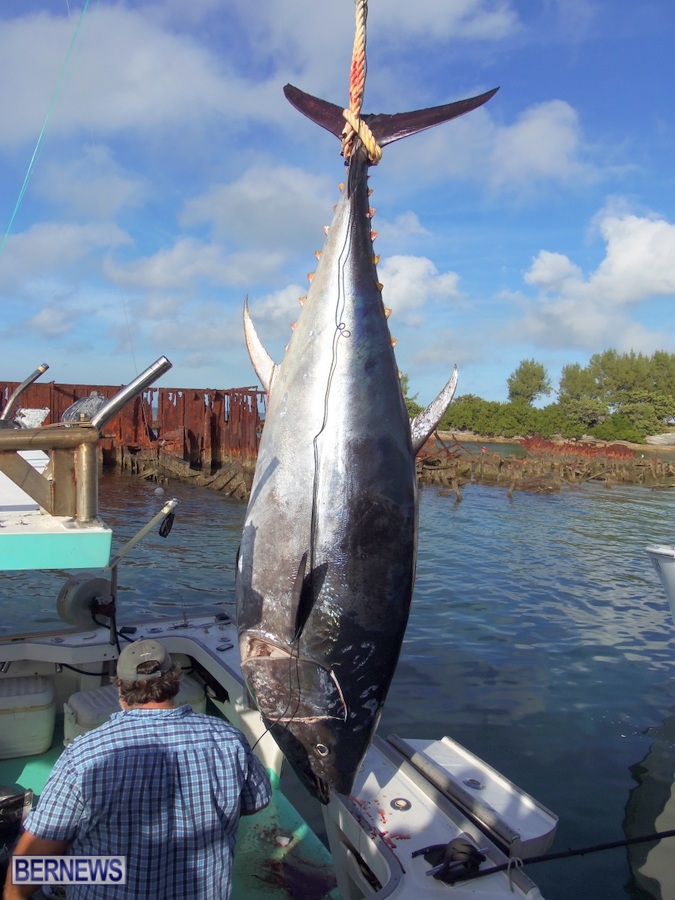 "Once you learn more about Soares, the monster catch is an achievement but not a surprise. At 43, the third-generation commercial fisherman has been fishing from Bermuda for 25 years.
"His grandfather was the island's last whaler and last person to build and sail a trade schooner. Soares has caught four of the 10 bluefin tuna landed in Bermuda, which also included a 630-pounder in November 2009 and a pair on the same day — weighing 403 pounds and 395 pounds — in February of 2012."
To read the full article on National Fisherman's website, click here.
Read More About