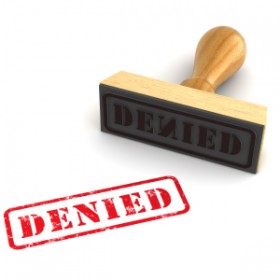 "Minister Fahy's decision to ban the overseas film crew is an affront to freedom of expression," and the PLP encourages him to reverse his decision, Shadow Minister for Home Affairs Walter Roban said this evening [Apr 6].
Citing "potential reputational risks to Bermuda," Home Affairs Minister Michael Fahy denied work permits to an overseas film crew who planned to film a documentary on the Rebecca Middleton murder.
The filmmakers were planning to travel to Bermuda to film a documentary about the 1996 murder of Rebecca Middleton.
The 17 year old Canadian was raped and killed while vacationing on the island, and the handling of the case has been widely criticized both locally and overseas.
The film crew reportedly plan to continue with their plans to produce the documentary despite the refusal, and plan to conduct interviews outside of Bermuda.
In explaining the decision, Minister Fahy said: "Regarding the film crew's request to visit, after carefully and extensively assessing the matter, we recognised that there would be some potential reputational risks to Bermuda associated with the ultimate airing of this documentary.
"Based on the provisions under the law and at my discretion, a decision was made to decline their application for temporary work permits," added Minister Fahy.
In response, Mr Roban said, "The murder of Rebecca Middleton, in the summer of 1996, is a horrific tragedy for her family and a disturbing and embarrassing page of Bermuda's history.
"For everyone to move forward, this story should not be swept under the rug as those who do not learn from the past are often destined to repeat it. Since the Middleton tragedy, Bermuda has had multiple murders and deaths by manslaughter, with parents, families and friends still seeking some form of justice and closure. The PLP sees all these crimes as equally tragic.
"Like most Bermudians, the thought of a potentially reputation damaging documentary being produced is not a comfortable one. Despite this, we are very concerned at the manner in which these documentary producers have been refused entry into Bermuda while trying to tell this important and tragic story.
"The Minister has cited the potential damage to Bermuda's reputation but his attempt to suppress the story undoubtedly further tarnish Bermuda's reputation as a modern, sophisticated jurisdiction that believes in openness, honesty and transparency.
"In their possible haste to avoid negative publicity about this bungled case, the OBA government have potentially created a larger PR problem for Bermuda.
"Minister Fahy's decision to ban this film crew is an affront to freedom of expression and we encourage him to reconsider his actions, reverse his decision, and grant temporary work permits to the film crew," added Mr. Roban.
Read More About