[Updated] The Bermuda women's national team began their Caribbean Cup participation this evening [May 23] in the Turks and Caicos, taking on the hosts for their first game of the Cup.
Bermuda starting line up for tonight's match is Jaeda Smith, Ebonie Burgess, Marley Christian, Sarai Paul, Teara Thomas, Jenay Edness, Dominique Richardson, Cheyra Bell, Akeyla Furbert, Aaliyah Nolan, and Shauntae Todd.
Bermuda quickly settled in and took a 3-0 lead in the first half, with the first two goals scored by Shauntae Todd from crosses into the box, and Cheyra Bell adding the third goal. We will update as able as the game progresses.
Update 9.22pm: It's half-time, and Bermuda lead 3-0
Update 9.56pm: Bermuda is now up 5-0, with Cheyra Bell scoring again and Aaliyah Nolan also adding to the goal tally.
Update 10.30pm: Bermuda wins 5-0!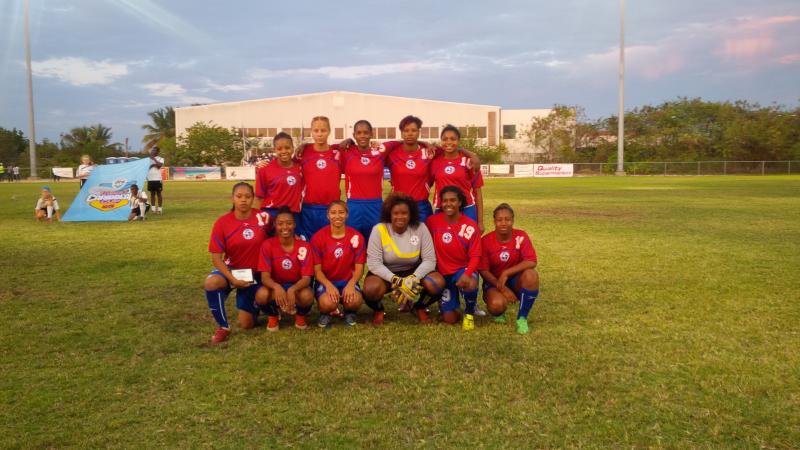 Update May 24, 4.50pm: Minister of Community, Culture and Sports Wayne Scott said, "This is such a fine showing for an opening match. It certainly sends a signal to other teams that Bermuda is in the game and ready to play. We offer our congratulations to the Team on winning their first match.
"We will be watching their progress, cheering them on and wish them all the best in the next match. We are proud of our Senior Women's National Team."
Read More About