OBMI and Coldwell Banker Bermuda Realty have been named as the local companies that will work with international firm MacLellan and Associates to assist in the repurposing of the Grand Atlantic development into a new tourism product to be known as the "Bermudiana Beach Resort".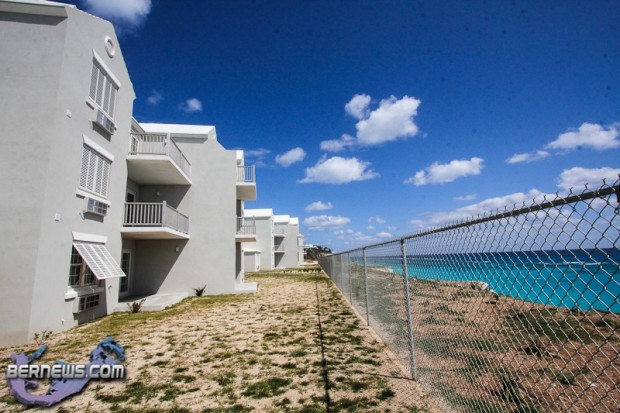 A statement from Government said, "OBMI is a global leader in architectural design with an experienced team of professionals both in Bermuda and internationally. Founded in Bermuda in 1936 (OBM) is a co-author of the Bermuda National Tourism Master Plan and uniquely positioned to assist with the revitalization of the Bermuda Tourism Industry. The OBMI Principal for this project is Colin Campbell.
"Bermuda Realty Company Limited is one of the largest local real estate offices and offers services in residential and commercial real estate sales and rentals, land and valuation surveying, residential and commercial property management, vacation services and auctioneering. They are affiliated with the global entity of Coldwell Banker [since 1998]. The Principal for this project is Brian Madeiros.
"Caribbean-based hospitality, tourism and leisure consultancy firm, MacLellan & Associates, headed by Robert MacLellan, is the group currently involved in the re-positioning of the South Shore site formerly known as the 'Grand Atlantic'.
"Last month they entered into a Memorandum of Understanding [MOU] with the Bermuda Government regarding this site. The MOU has an exclusivity clause through until late summer which will enable MacLellan & Associates and their local industry partners to finance the acquisition and associated development costs of the Project.
"MacLellan & Associates was on Island this week and met with Bermuda Housing Corporation General Manager Major Barrett Dill to discuss, among other things, timelines for completion of major works to transfer the Grand Atlantic Development into a tourism entity, overseas investors' interest in Bermuda, and opportunities for future growth in Bermuda.
"The proposed redevelopment of the Grand Atlantic site will create a condo hotel which will make use of existing construction and bring a new tourism product to Bermuda that is very popular in other jurisdictions," said Mr. MacLellan, who first came to Bermuda to work in the hospitality industry over 30 years ago.
"The team is confident that re-purposing the site can result in a new tourism-related offering which will entice vacationers with an array of amenities; a spectacular ocean side location; and numerous existing local business establishments who will benefit from an increase in demand for their goods and services and will work hard to make it a reality."
According to Mr. MacLellan, the team he is assembling will be represented locally by architectural firm OBMI and realtor Coldwell Banker Bermuda Realty Limited; others will be appointed in due course.
"They are a solution-oriented group and I am looking forward to working with them" said Major Dill. "I am confident that this project will prove to be financially beneficial to Bermuda as well as one that creates employment and has a positive social impact."
Read More About