Three M3 Dellwood graduates have turned their distaste for negative graffiti on bathroom doors into a campaign for positivity, with help from the Family Centre and the Chewstick Foundation helping to make their efforts successful.
A spokesperson said, "Sylede'sha Dill, Gershone Tait, and Toschella Trott are M3 Dellwood graduates who got tired of reading gossip, swear words, and negative messages on the back of bathroom doors. They decided that to help make their community a better place, they wanted to paint positive messages on the back of bathroom doors to remind people to be the best they can be."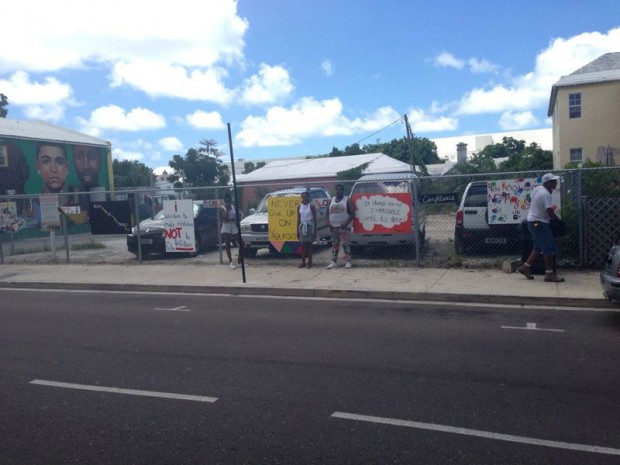 "From there, they started talking to people; their ideas changed and grew, and ultimately resulted in the positive messages you will see for the next month on Court Street between The Chewstick Foundation and Jamaican Grill.
"These three students began working on this community improvement project two months ago as part of Family Centre's Youth Leadership Academy Foundations Programme. As the final component of the programme, students are required to create, manage, and deliver an applied leadership project of that they find personally meaningful and interesting."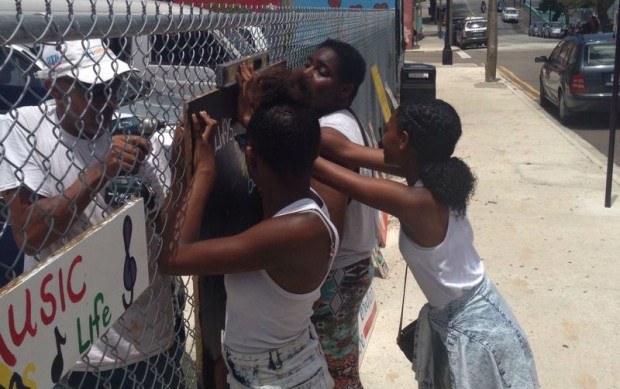 "The goal is to encourage young people to consider their role as part of the community, and to inspire youth to feel the rewards of making a positive difference. Through the process of completing a project, students learn to sell an idea, identify people with the needed skills who can help, and seek donations when supplies are required.
"For Sylede'sha, Gershonae, and Toshella, it was the connection with The Chewstick Foundation's Community Art Program that helped them to take their idea to the next level."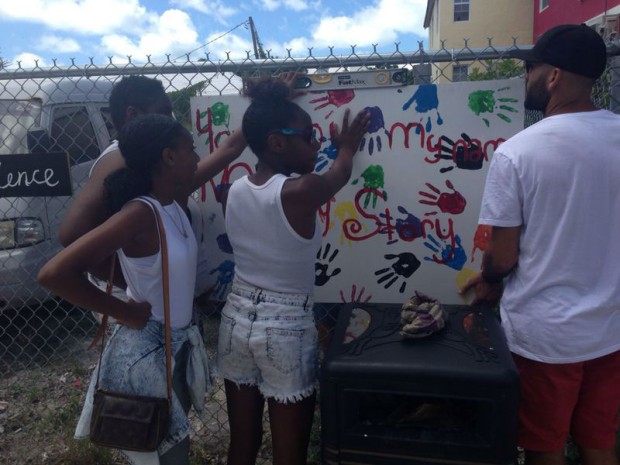 "As an organization who understands the power of public art to affect community change, Chewstick encouraged the girls to take their messages and paint them on wooden boards where the general public could see them, inspiring individuals without isolating them.
"The girls would also like to thank D&J Construction and Pembroke Paint for helping to make their project possible. Knowing their budget was tight, the students asked these companies to support their project by donating supplies, and are extremely grateful for the positive responses they received."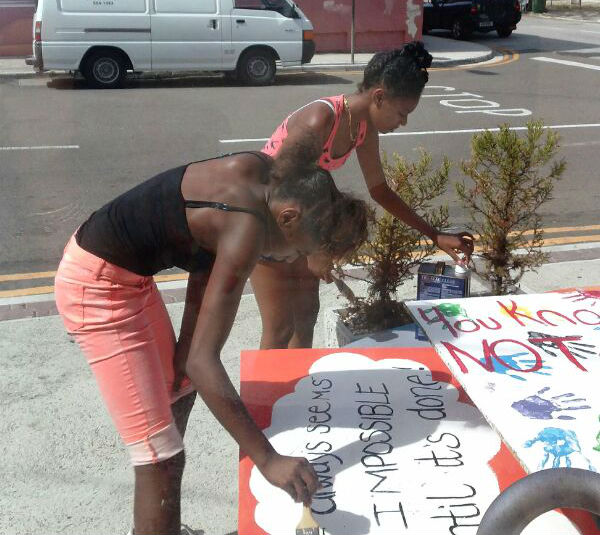 "Moving forward, these young leaders remain interested in spreading positive messages in the community. They are still keen to paint positive messages in bathroom stalls, and ask any interested organization who is willing to partner with them to call the Family Centre at 232-1116."
Read More About
Category: All, Entertainment