The three teams representing Bermuda at the recent Disney Cup held in Orlando, Florida have returned to the island, with the Boys U14 team sporting a particular glow as the basked in their tournament victory.
The team won each of their matches by scores of 4-1, 3-0, 2-0, and 3-1 respectively, before going on to defeat R-B United SC 2-1 in their final match, claiming the tournament's number one position.
The Hamilton Parish U14 Boys team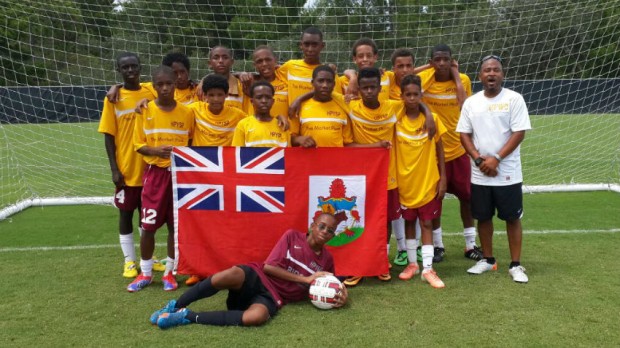 The winning U14 team from Hamilton Parish included Darius Tucker [captain], Casey Hardtman [goalkeeper], Zuhri Burgess, Jukai Burgess, K'Zhai Bailey, Diaje Hart, Yndae Raynor, Che Lindo, Marley Hines, Dakai Cunningham, Jahkeylo Burgess, Chemarl Henry, Mateo Isaac, Edry Moore, and T'Ahje Smith.
Adding to Bermuda's positive exploits at the tournament was the Boys U10 Valencia team, which dropped a 7-0 decision after making it to the Silver Division Final, and the Boys U11 Valencia team, which won its Silver Division Consolation game 4-0 against Leones FC.
Team coach Kevin Simpson said, "The tournament was very organized and we played at a beautiful complex with well-groomed fields."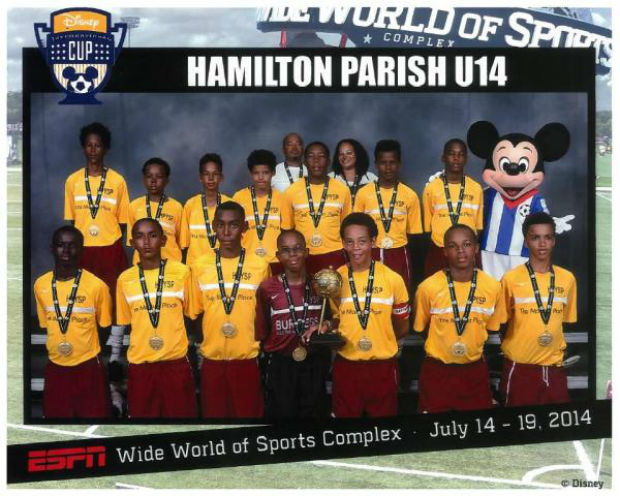 "The teams that we played were very technical, but we had the upper hand with speed. We played as a team that's what kept us in all of the games.
"I would like to say a huge thanks to our backroom staff Takiyah Burgess, Jeanann Hardtman, Talitta Tucker, and Coach Alfred Hardtman."
Read More About