Starting each day off on a positive note is always a plus, and that's why Bernews features a "Photo of the Day" on both social media and email each morning, allowing you to get a taste of beautiful Bermuda before your day gets underway.
Always popular, they attract thousands of social media shares/likes each month, and judging by the amount of readers' "likes", July's most popular photos included scenic ocean views, a spotted eagle ray, sunrise and sunset, Great Sound, Horseshoe Bay Beach, Dockyard, Flatt's Inlet, and the revelations of low tide.
The "Photo of the Day" series is available on our Facebook page and Twitter page, as well as in both the morning and evening editions of our daily newsletters, which you can sign up for by clicking here.
1] Great Sound from Spanish Point
Showing a stunning view of Great Sound from Spanish Point, this photo — by Bermuda Aerial Media — received around 950 likes and shares.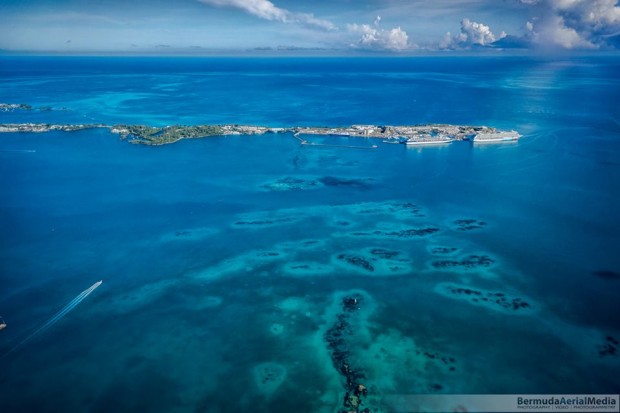 2] Horseshoe Bay Beach
This view of Horseshoe Bay Beach earned more than 875 likes and shares: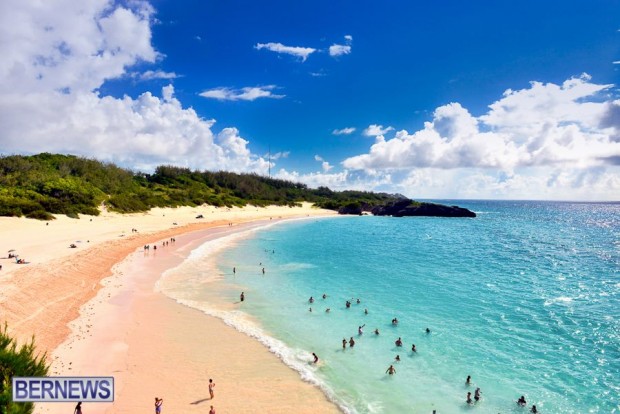 3] Dock at Harrington Sound
Showing a dock in Harrington Sound, this photo generated more than more 775 likes and shares: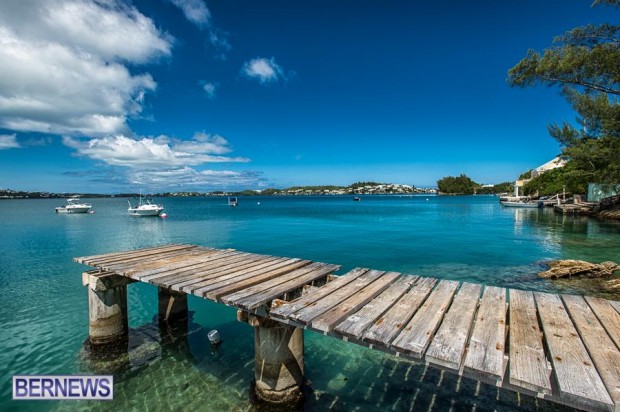 4] Low Tide at 9 Beaches
Showing off the wonders revealed by low tide at 9 Beaches, this photo received about 700 likes and shares: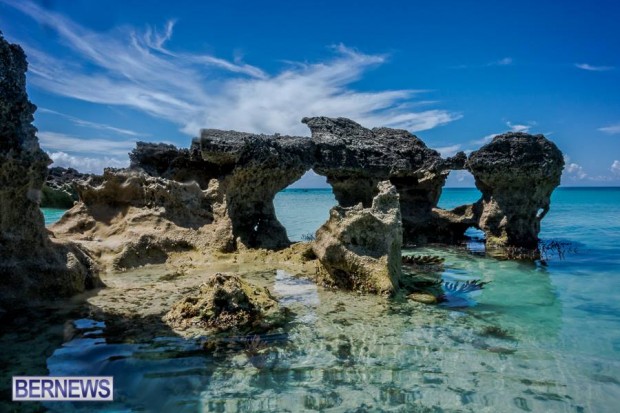 5] Horseshoe Bay Beach
Another shot of Horseshoe Bay Beach made it on the list, this one with more than 650 likes and shares: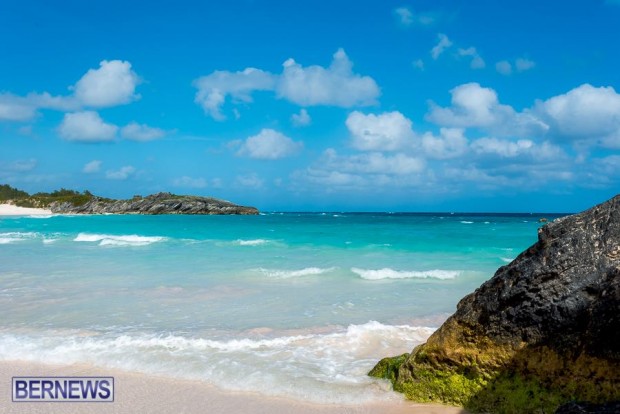 6] Sunset Over Hamilton
This beautiful sunset over Hamilton earned more than 630 likes and shares: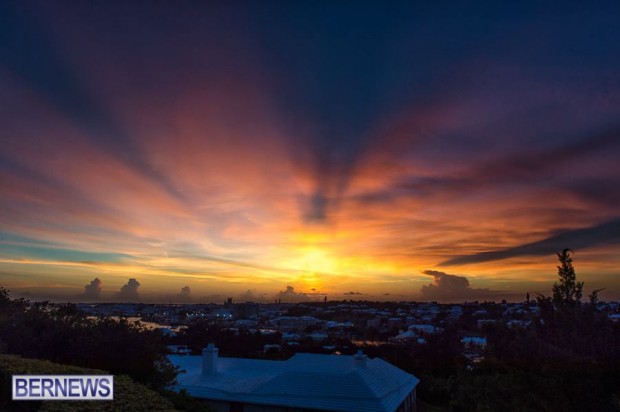 7] Marine Sunrise off the Dock at Fairmont Hamilton Princess
Coming in just behind the sunset is this beautiful sunrise, achieving almost 600 likes and shares: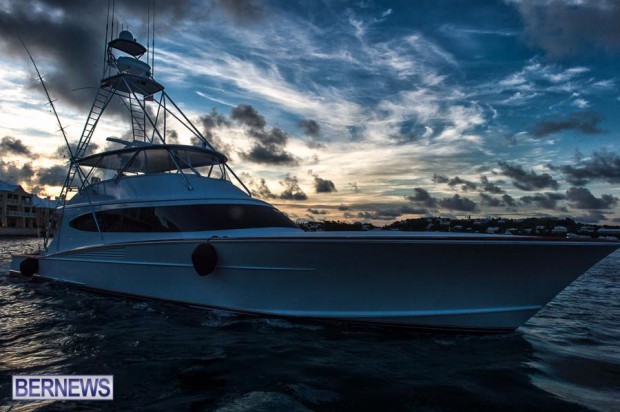 8] Spotted Eagle Ray at Flatt's Inlet
This photo of a cruising spotted eagle ray at Flatt's Inlet garnered about 560 likes and shares: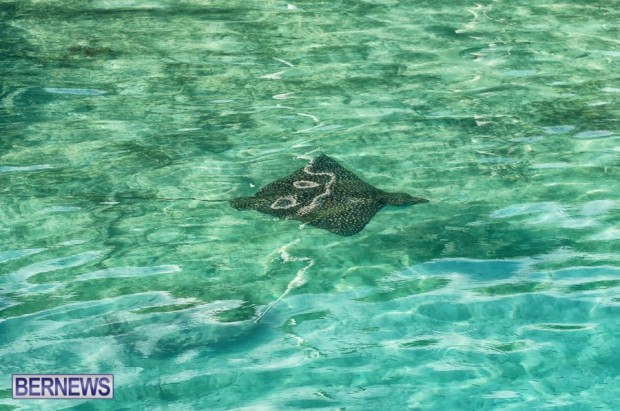 9] Dockyard From Spanish Point
This faraway look at Dockyard earned more than 550 likes and shares on Facebook: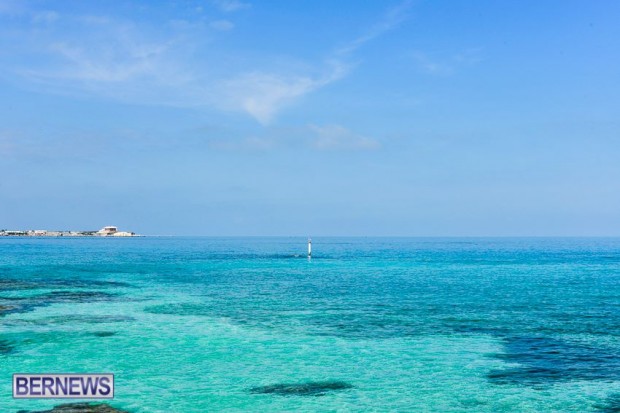 10] Flatt's Inlet
The clear skies and clearer waters of Flatt's Inlet brought in more than 460 likes and shares: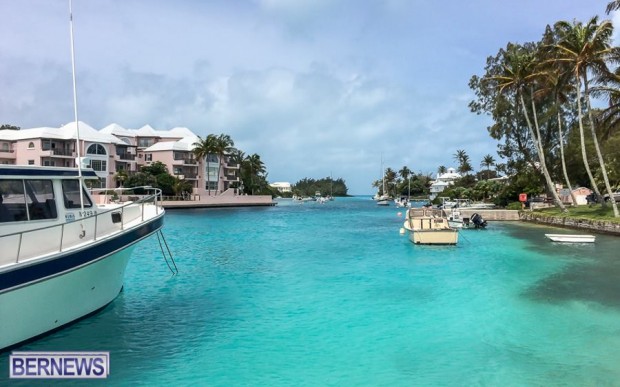 Read More About
Category: All, Most Popular, News, Photos