The shorelines were crowded with onlookers on Sunday [Aug 17] when the 2014 Around the Island Powerboat Race took place, with sponsor Rubis putting up a $10,000 purse for the event.
Cameron Harris and Lavon Seymour racing in S-57 "Catlow" were the second boat to cross the finish line at Ferry Reach in a time of 40.49. Their course time would be the fastest race time of the day. The S-57 thirty foot Predator came in some two minutes behind the race winners after having started the race some eighteen minutes behind them.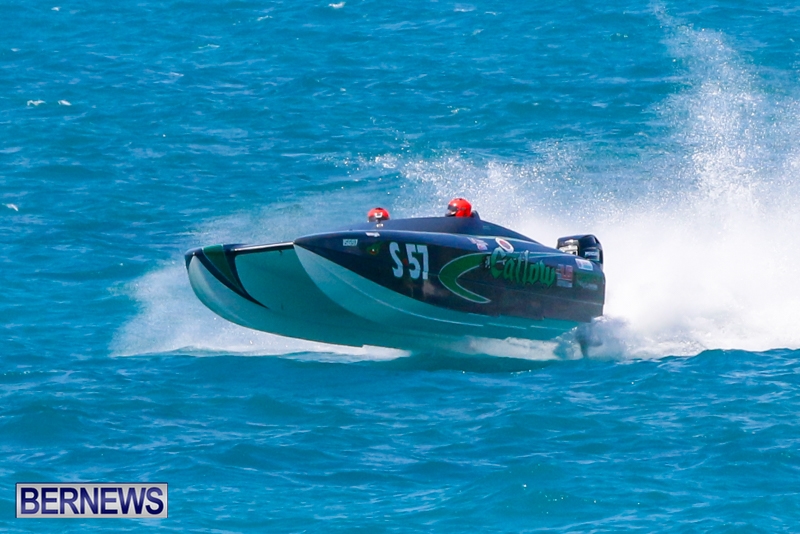 The videos below were recorded on board the S-57 "Catlow" and are posted in three parts. Part one shows the boat from the start making its way out of Ferry Reach, along North Shore and into Hamilton Harbour and back out.
Part two shows the boat continuing towards Five Star Island, across Great Sound, passing the cruise ships in Dockyard and making their way on to South Shore.
Part three sees Cameron Harris and Lavon Seymour racing down the South Shore coast, rounding the east end of the island before making their way up North Shore to enter the pylons and take class honours. You can view all our Around the Island race coverage here.
Part 1:
Part 2:
Part 3:
Read More About