The Rubis Around the Island Power Boat Race was held on Sunday [Aug 17] with this year's power boat race being sponsored by Rubis Energy who also put up a $10,000 purse for the event.
Steve Bridges and Aaron Sims have raced together for a few years now in the twenty eight foot Skater S-20. The edited highlight videos below give us an inside look at the driver and co-pilot as they navigate S-20 "BDA Blue" around Bermuda.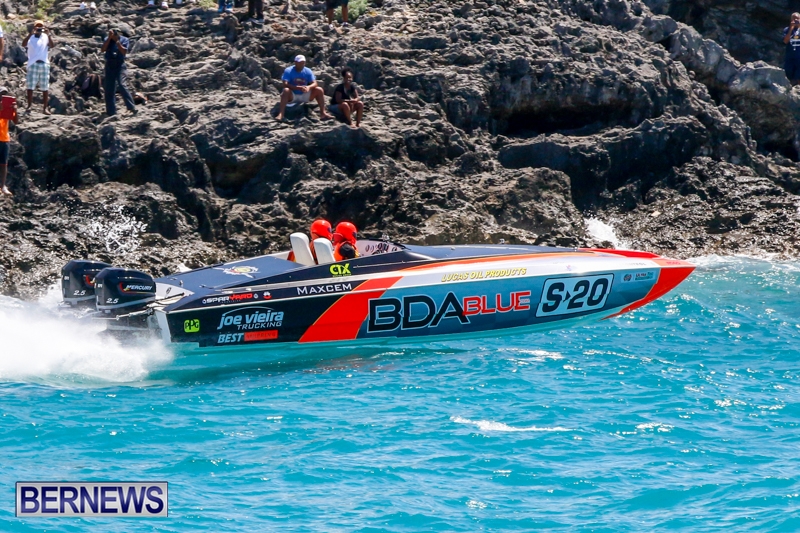 This year's race came to an unfortunate end for the pair as they maneuvered around the east end of the island. At approximately 16.22 in the driver's camera view, the water seen spraying into the boat signaled the rupture of the boat's hull and forced the pair to land the craft.
The two photos below show the damage that the twenty eight foot Skater received .You can view all our Around the Island race coverage here.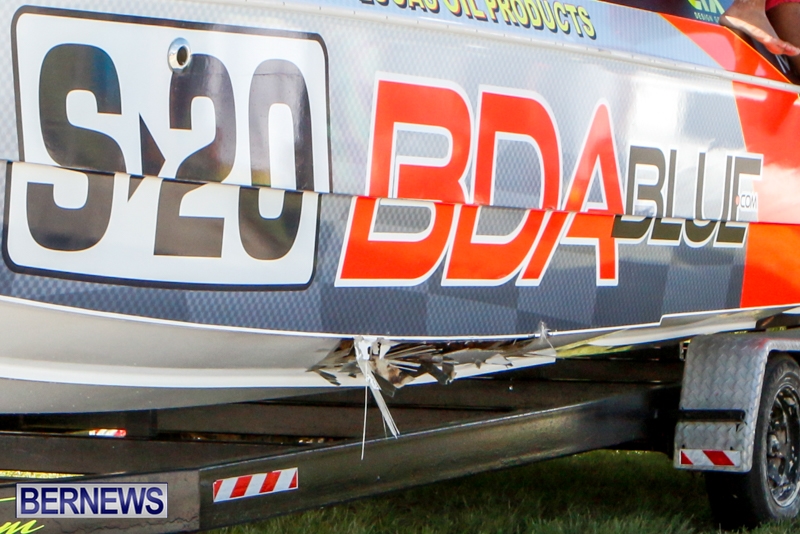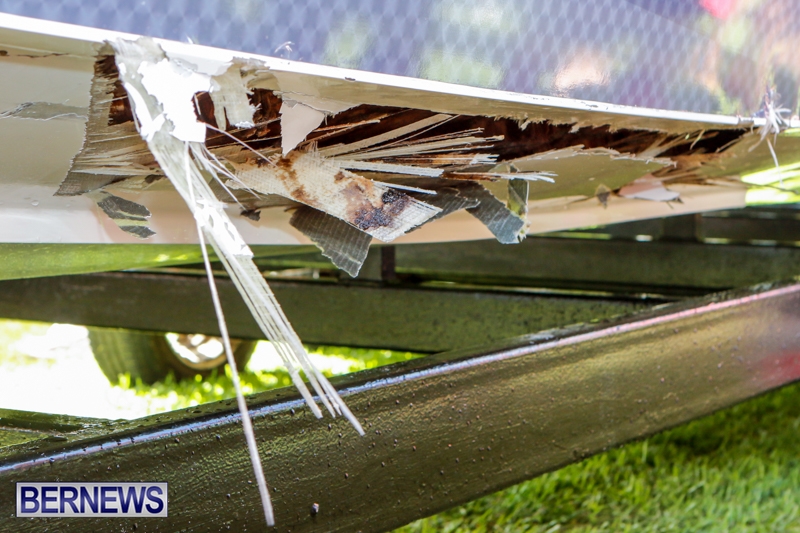 Camera view facing drivers:
Front camera view:
Read More About