Bermuda Fire and Rescue Services, Chief Fire Officer, R. Lloyd Burchall confirmed that Fire Safety Awareness Week, which was due to commence next week, will be postponed due to the unexpected passing of firefighter Alvin Baker.
Chief Burchall said, "We have made the decision to postpone the Fire Safety Week as we are experiencing the unexpected passing of a brother firefighter, Alvin Baker, which has and will continue to impact on the Fire Service as a whole. At this time we would also like to share our condolences with his family and friends.
Photo via the BFRS Facebook page: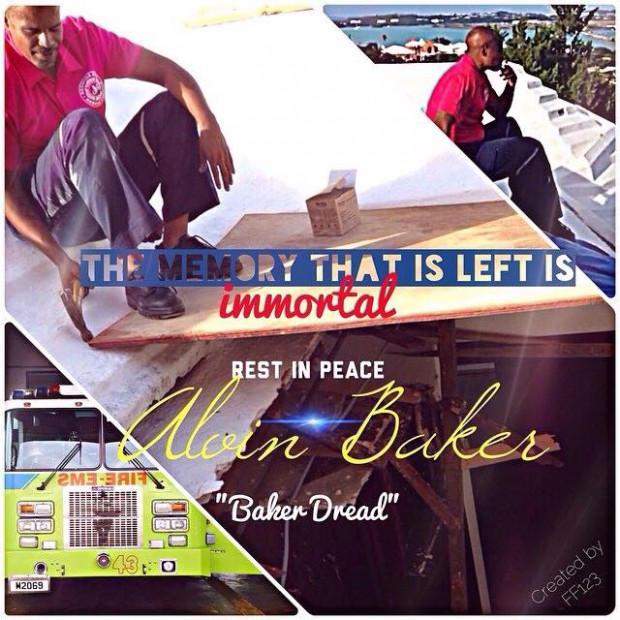 "We wish to inform the public and in particular the island's schools, that the Annual Fire Safety Awareness Week, which was to commence Monday, November 3rd, 2014 will be postponed until Monday, November 17th, 2014," Chief Burchall added.
"Should there be a need for clarification on this matter, kindly contact the Fire Service at 292-5555 ext. 222 for further assistance."
In a post on their Facebook page, the BFRS said, "Heavenly Father, we ask you to send the Comforter to help us through this difficult time. We have lost a father, brother, son, colleague, and a friend to many [in and out of the Service].
"Lord surround our Fire Service family and his personal family with the support we all will need now and in the upcoming days, weeks and months. Thank you for loaning Alvin to us and we will forever cherish the memories in our hearts. Amen."
Read More About
Category: Accidents and fires, All, News