The British Navy vessel the HMS Argyll departed Bermuda earlier this week after spending four days on the Island working with Bermuda Regiment soldiers and other agency work crews in the post Hurricane Gonzalo clean-up activities. The Argyll's helicopter also assisted in aerial reconnaissance to survey residential roof damage sustained from the storm.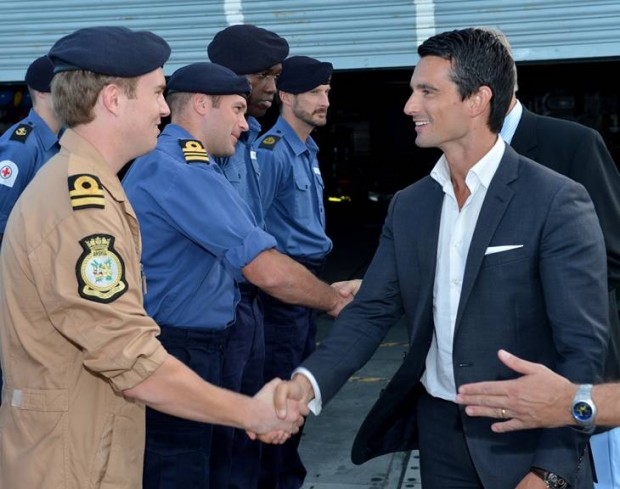 This past Tuesday evening, prior to the vessel leaving the Island, the Governor, Mr. George Fergusson, Mrs. Fergusson and the Junior Minister for National Security, Sen. Jeffrey Baron, boarded the Argyll to thank the ship's Commanding Officer and crew for their assistance. The Argyll crew were presented with a signature bottle of Gosling's Black Rum and commemorative Bermuda souvenirs.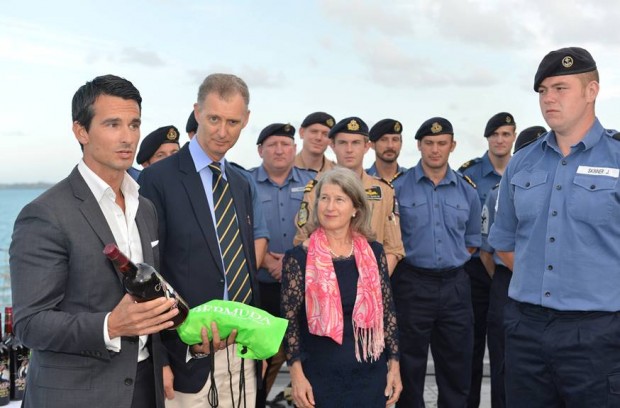 In making the presentation, Sen. Baron said, "Bermuda has shown her remarkable resilience once again – and the Argyll's presence has enhanced what we have done to recover from Hurricane Gonzalo in every way."
The HMS Argyll has been deployed to the Caribbean region to provide humanitarian aid and disaster relief support to the UK's British Overseas Territories and other islands during the hurricane season.
For all our coverage of Hurricane Gonzalo click here, and for our live blog where we are bringing you continuous live coverage of the aftermath of Hurricane Gonzalo click here.
Read More About
Category: All