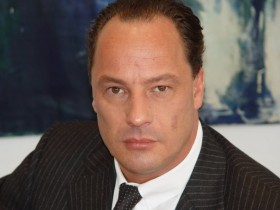 QuoVadis, the global provider of Certificate Authority identity services for online transactions, continues its rapid growth in Europe with the establishment of a full-service subsidiary in Germany.
Roman Brunner, CEO of QuoVadis Group, said, "We have seen immense growth in demand over the past two years for cross-border solutions for digital certificates and digital signatures.
"EU companies are looking for European-based partners, with operations in multiple major markets, as a single source for their Public Key Infrastructure (PKI) needs.
"Working in the multinational commercial environment comes naturally to QuoVadis, and we see the market demand to expand our presence in Germany and other European countries."
Founded in Bermuda in 1999, QuoVadis already has successful operations in Switzerland, the Netherlands, Belgium, and the United Kingdom.
In addition to its experience serving the commercial sector, QuoVadis is the only CA with accreditations in multiple EU countries to issue Qualified digital certificates used in legally-valid online transactions. The expansion in Germany allows QuoVadis to increase the services provided to its significant existing client base in the country.
"We are delighted to have Robert Frank [pictured], a long-time expert on the German IT market, commit to serve as Managing Director of QuoVadis Trustlink Deutschland GmbH," continued Mr. Brunner.
Since 2006, Mr. Frank has served as the Managing Director of Deutsche Leasing Information Technology GmbH, the German market leader in IT leasing. Mr. Frank was previously a Managing Director at GE Capital IT Solutions and Executive Vice President of Comdisco, the world leader in IT financing at the time. Throughout his career, Mr. Frank has sustained business relationships built on trust and service delivery with leading international companies such as Deutsche Bank, T-Systems, and E-Plus.
According to Robert Frank, "I am confident that QuoVadis Trustlink Deutschland GmbH was founded at exactly the right time and right place to offer German companies with highly professional needs- and price-oriented PKI and digital signature solutions. Our vision for QuoVadis Germany is quite simple: we want to be the CA and signature provider with the highest customer satisfaction. Security and customer partnership are our top priority."
QuoVadis is an accredited Certification Service Provider (CSP), recognised worldwide in major browsers and mobile devices. QuoVadis provides cloud-based managed PKI solutions and digital signature platforms as well as digital certificates according to European (ETSI) and global standards (such as WebTrust). In addition, QuoVadis is active in public eID programmes such as PKIoverheid and eHerkenning in Holland and SuisseID in Switzerland which are designed to facilitate electronic transactions between citizens, business, and government.
Read More About
Category: All, Business, technology