The RUBiS Divisional Squash Tournament 2014 kicks off tonight [Oct 22] with a record entry of 85 players.
Hurricane Gonzalo was unable to stop the annual squash event going forward as planned with 5 adult divisions featuring almost all of Bermuda's top ranked players. Patrick Foster, Nick Kyme, Kristen Johnson and John Fletcher top the A Division with former World #29 Runa Reta also in the group in this rare mixed squash tournament.
The event also features boys and girls draws with the kids battling it out for the RUBiS Squash scholarships worth one year's BSRA membership and private lessons with the National Coach.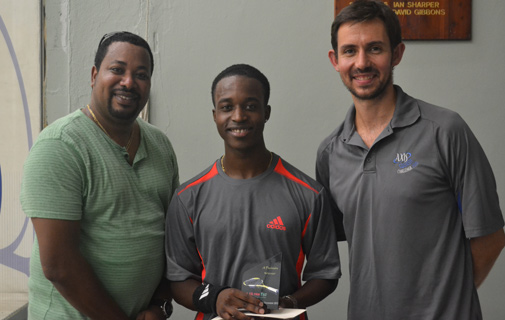 BSRA Director of Squash said "We are hoping that it's going to be a really great event. We have lots of members still struggling through the aftermath of Gonzalo but they are fully committed to playing an enjoying themselves. All the draws are strong, there's going to be lots of great matches to watch, we are excited for a great week"
The RUBiS Junior Divisions take place from 4-6pm daily with the adult matches beginning at 6pm. All spectators are welcome. For further details check www.bermudasquash.com.
Read More About