A Royal Air Force [RAF] military aircraft was yesterday [Nov 2] seen at the LF Wade International Airport in the area known as 'the finger'. The Boeing C-17A Globemaster III was stationary with steps leading to the aircraft and its engines running.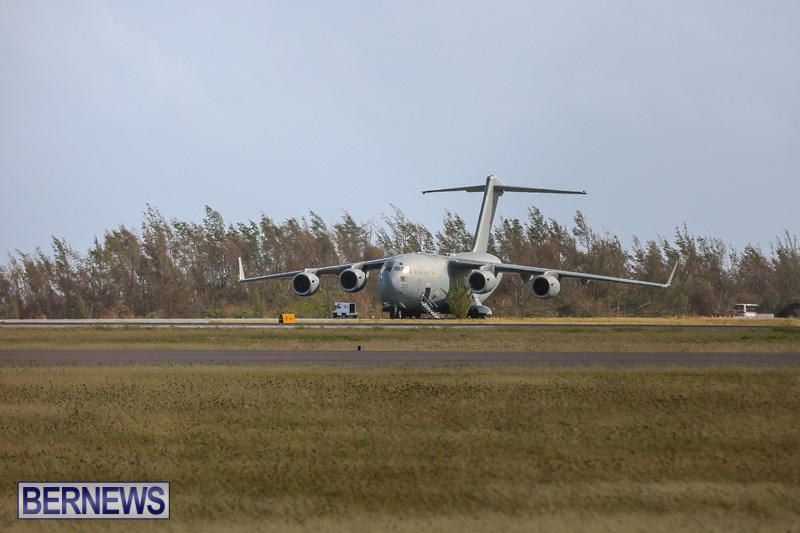 The plane was also seen today flying above Bermuda's North Shore waters before crossing the island while heading in a southerly direction. The Royal Air Force website says the aircraft is attached to No. 99 Squadron at Royal Air Force Brize Norton in Oxfordshire.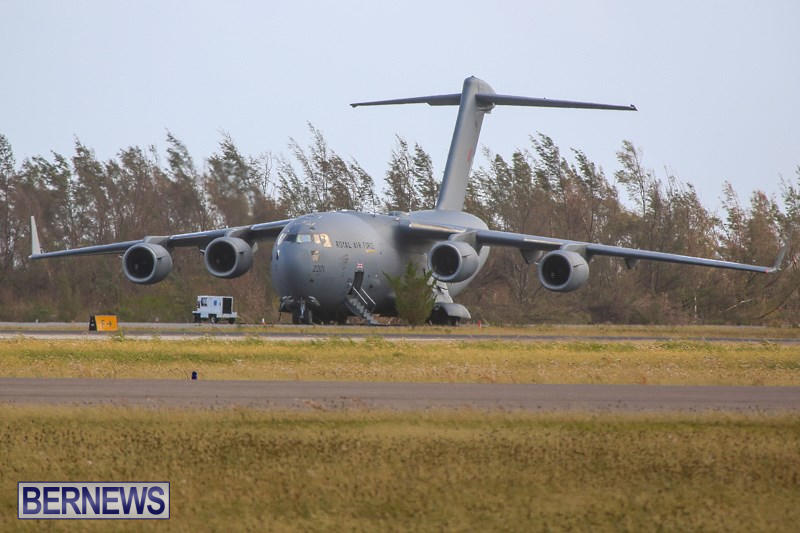 The website says, "The investment in eight Boeing C-17A Globemaster III aircraft provides the Royal Air Force with a long-range, Strategic, heavy-lift, capability, which enables us to to project and sustain an effective force close to a potential area of operations for combat, peacekeeping or humanitarian missions worldwide.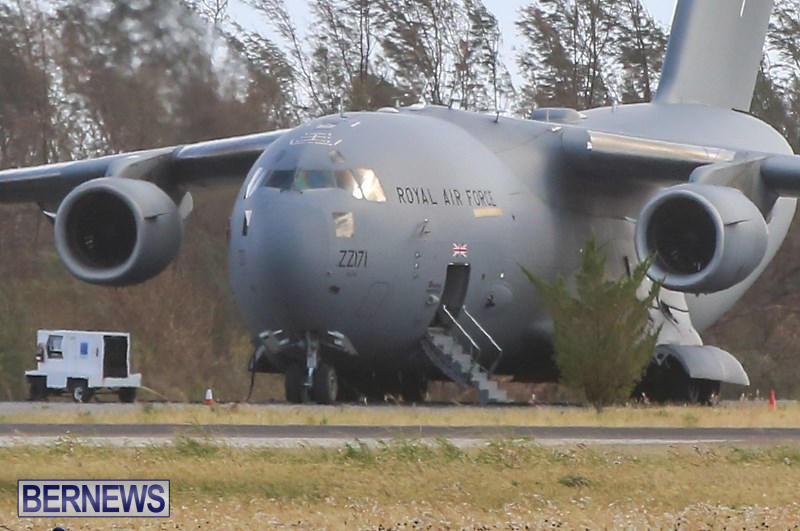 "The Boeing C-17A Globemaster III is capable of rapid, strategic delivery of troops and all types of cargo to main operating bases anywhere in the world, or directly to more temporary forward operating bases owing to its short field capability.
"The design of the aircraft allows it to carry out high-angle, steep approaches at relatively slow speeds, thus allowing it to operate into small, austere airfields onto runways as short as 3,500 feet long and only 90 feet wide."
Read More About