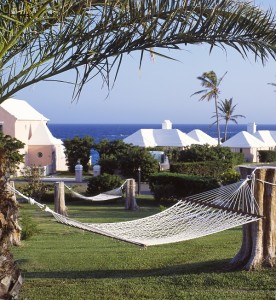 The Bermuda Environmental Sustainability Taskforce [BEST] said they "welcome the efforts being made to re-enliven tourism in Bermuda and recognizes that this will entail new development. In March 2014 BEST issued a press release about the proposed redevelopment of the Pink Beach site."
BEST said, "At that time we took an optimistic view of the development plans, despite it being somewhat compromised in that the new owner had carved off a significant portion of the tourism-zoned land to be developed as a personal, private residence for him.
"This sub-division meant that the tourism potential could only be realized using 7.5 acres as opposed to the previous total of 13 acres, a real challenge given the difficult economic reality of the times.
"We were assured at the time, that the plans had been revised to reflect the new owner's intention to protect and reactivate the Agricultural Reserve portion of land in the northwest corner of the site. We now discover, as made public in Wednesday's Royal Gazette that the developers have reneged on that assurance.
"Newly submitted plans now seek to build residential units on that farmland, along with parking for cars and bikes and a communal area with swimming pool. In addition, the current application is seeking permission to relocate the sewage treatment plant for the whole development onto the farmland as well.
"The owner's claim that the agricultural plot is "below average quality" is a red herring, and not reason enough to justify their proposal. The quality of farmland can be upgraded by good husbandry, just as the quality was degraded by poor practices such as treating it as a "dumping ground, littered with an abandoned boat and vehicle parts".
"It must not be that a series of owners could willfully neglect farmland and then use the neglected state as rationale for building on it, thus removing it forever from food production.
"The people of Bermuda have put protections on agricultural land in recognition that this is a finite resource that we will likely have to depend on in the future. In this particular case, the new owner carved-off 5.5 acres of prime real estate for his personal benefit, leaving too little space on which to build a self-sustaining tourism product.
"Again, while we applaud the revitalizing of Pink Beach as a tourism site, we cannot support the loss of the site's farmland. This is particularly relevant to our position as the developer was allowed to subdivide off a private estate with the stated understanding that the arable land would be preserved and activated."
Read More About
Category: All, Business, Environment, News, Politics