The 2015 Round the Island Seagull Race is set to be held on June 13 at Spanish Point Boat Club, beginning at 8.00am; the event's rain date is June 20.
The race requires a $70 pre-registration entry fee per person, or $90 per person on the day of the race. The fee includes a RISR t-shirt and barbecue dinner.
A pre-race sign up meeting for skippers and crew will take place at Robin Hood Pub & Restaurant on June 10 from 6.00pm to 7.30pm.
The race's profits will be donated to BAMZ and the Bermuda sloop Foundation.
For more information, call Martine at 298-1220.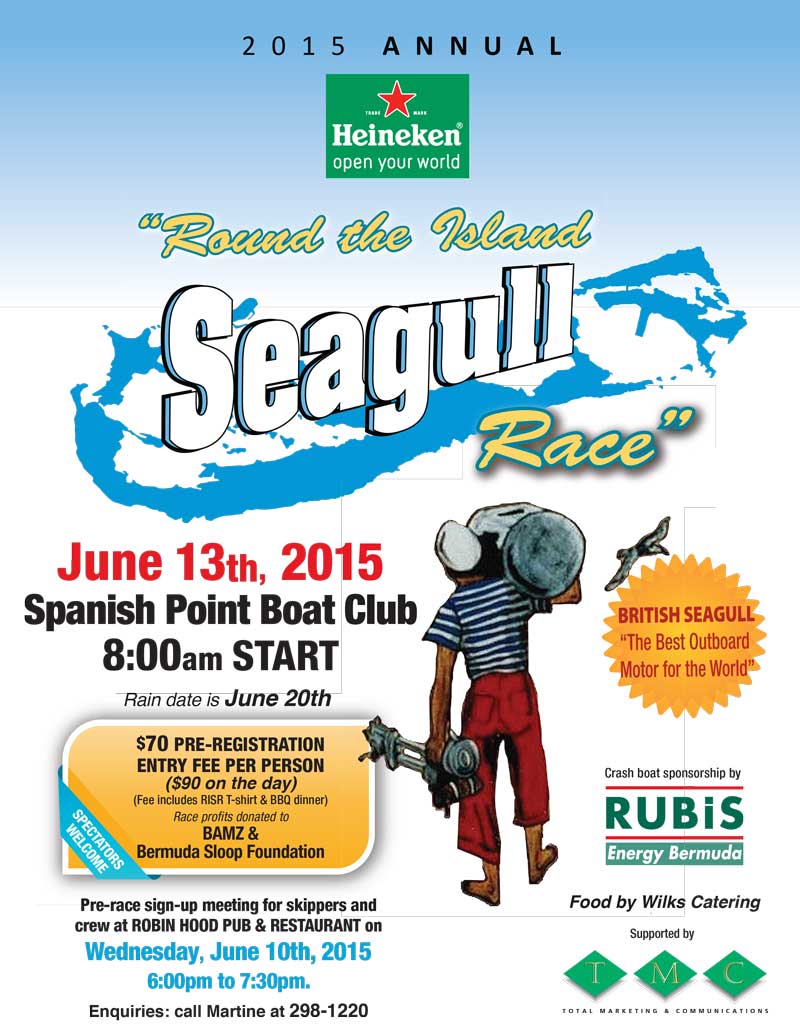 Read More About