CP Athletic Development Academy will be hosting an open house on Saturday, April 11 at Somersfield Academy, with a program overview for parents and players available from 9.00am to 9.30am, followed by instruction drills, games, and a Q&A session from 10.00am to 11.30am.
A spokesperson said, "Interested parents and players will be provided with a program overview at 9am, followed by Futsal exhibitions and interactive drill and game sessions.
"We will be also discussing the expansion of our Golf Development Program."
Those interested in attending should RSVP to cpathleticdevelopment@gmail.com or 533-7383. New members will be entered into a draw to attend the Keith Tozer futsal clinic from April 17 to April 19.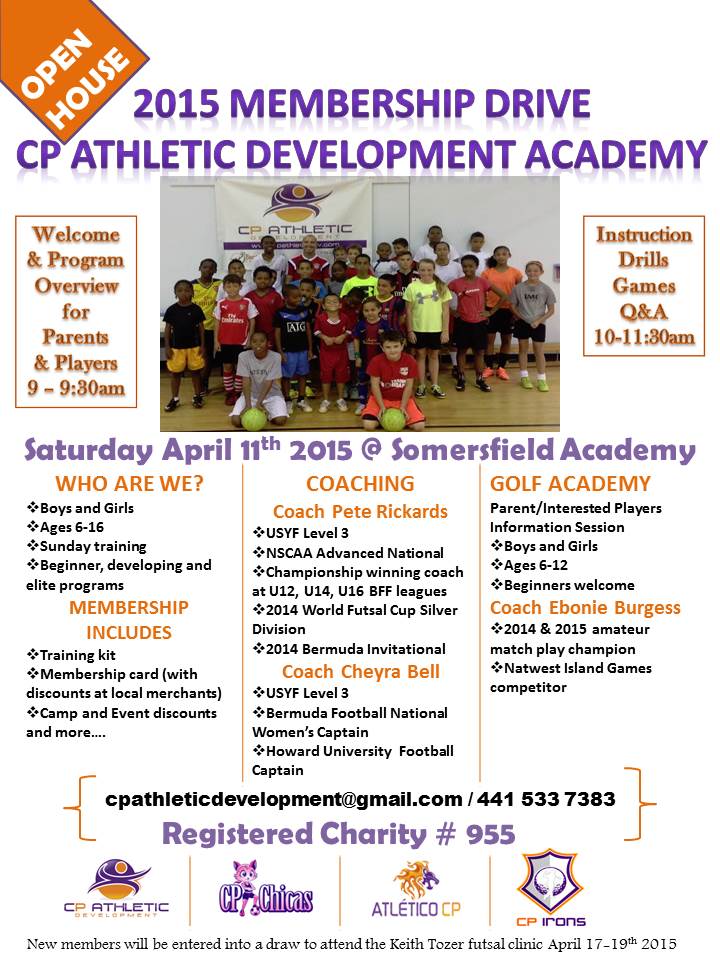 The CP Athletic Development Academy program is available to boys and girls aged 6-16, with beginner, developing, and elite programs available.
Membership includes a training kid, a membership card that offers discounts with local merchants, camp and event discounts, and more.
The program is coached by Pete Rickards and Cheyra Ball.
The CP Athletic Development Academy also offers a Golf Academy for boys and girls aged 6-12, with coach Ebonie Burgess.
Read More About