Tourism industry personnel from across the island were invited to St. George's yesterday [April 9] to experience a bus tour and presentation highlighting businesses and services available to visitors in St. George's and St. David's.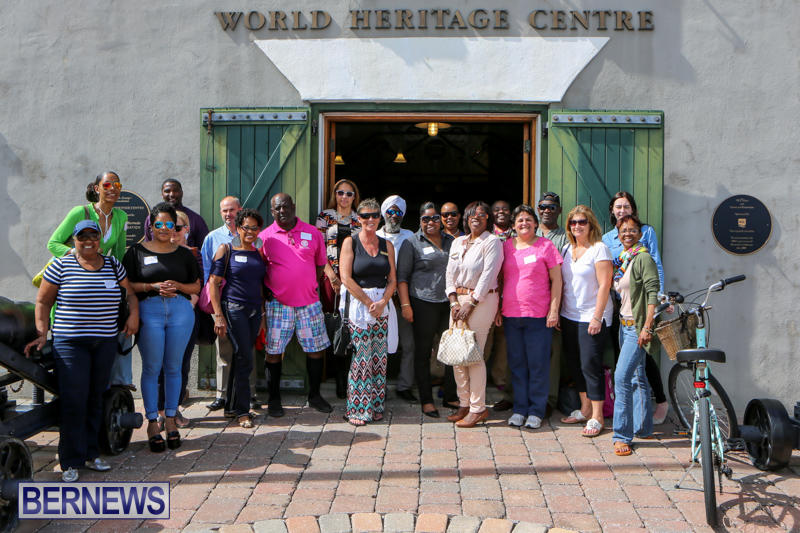 St George's Mayor Garth Rothwell addressed the group after the bus tour, giving welcoming remarks at the start of the presentation held in the World Heritage Centre theatre.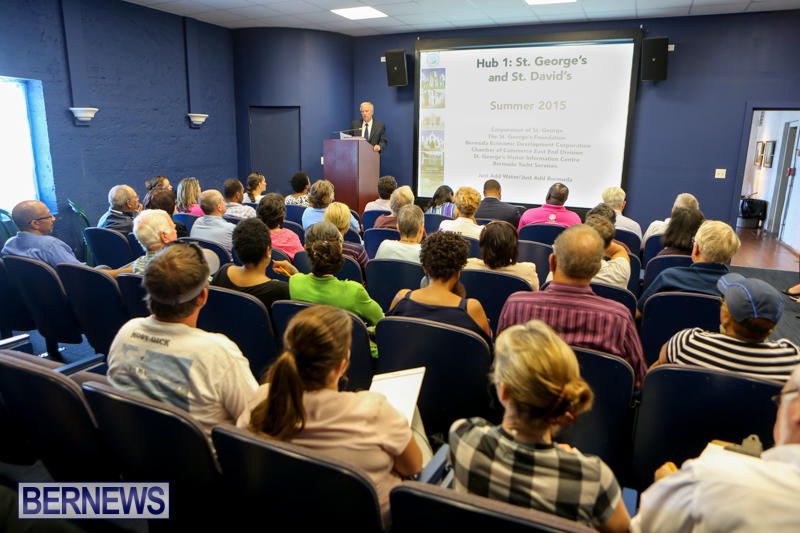 The presentation highlighted some of the events that take place in the east end including the Pilot Darrell Commemorative Service, Peppercorn Ceremony, Olde Towne Market, Karaoke Nights, BIOS Tours, Carter House Onion Day, Fitted Dinghy Races, Rubber Duck Derby, Bermuda One-Two Yachting Race, St. David's Native American Pow Wow, Portuguese Festival of the Holy Spirit, Eastern Countries Cricket Game, Eat Em to Beat Em Lionfish Tournament, the Gunpowder Plot Commemorative service and more.
The full presentation slideshow follows below:
Read More About