A new opportunity has opened up for a tour operator in Bermuda's UNESCO World Heritage Site of The Town of St. George and its Related Fortifications.
"Proposals are being sought from interested parties who are willing to provide transport for 90-minute guided tours to Gates Fort, Alexander Battery and Fort St. Catherine this summer," a spokesperson said.
"The proposed summer tours follow the success of tours of the three historic forts that were created and launched last winter for the Arts and Culture Season.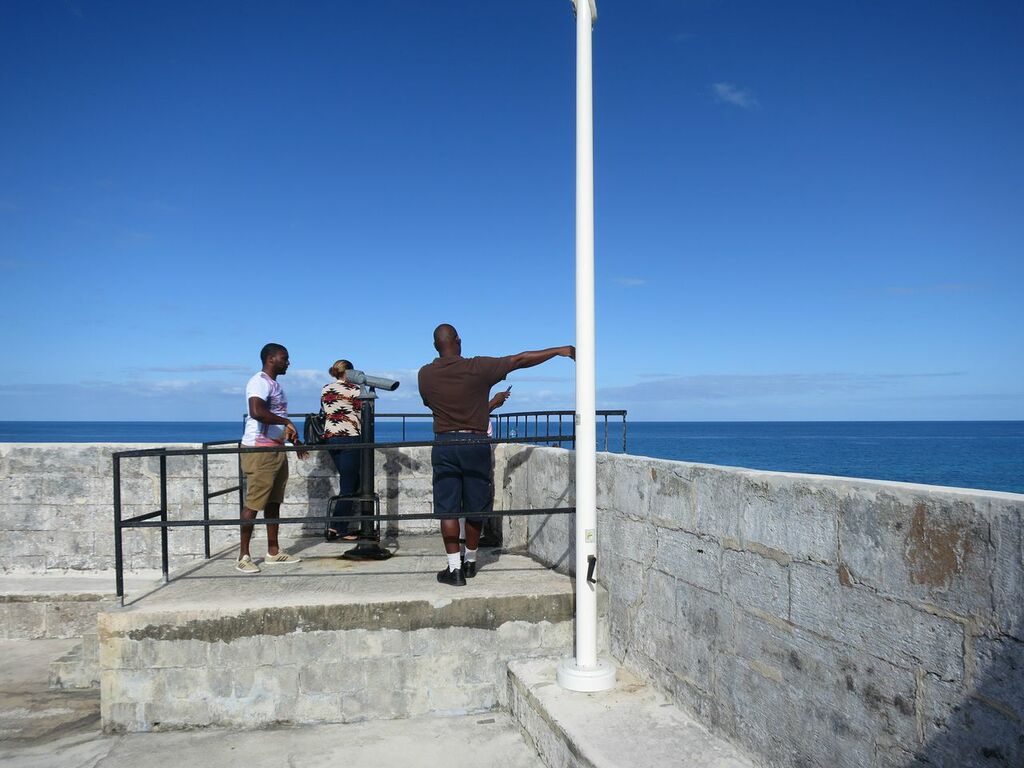 "The tour was developed as part of a goal to create projects to enhance the cultural tourism product of St. George & St. David's, which comprise Hub 1 in the Bermuda National Tourism Plan.
Ray Lambert, economic development officer, St. George's, said: "We were very pleased by the popularity of the winter tour. We are looking for a tour operator who can help us to build on that initial success."
"The successful tour operator will be expected to use an existing script containing talking points, engaging experiences, timing breakdown, and historical facts about the various forts and sites that are part of the UNESCO World Heritage Site.
"He or she will have access to a sample of the recently concluded Arts and Culture season model; a potential partnership with Fort St. Catherine and possible use of established sales and ticketing offices at the Visitor Information Centre and World Heritage Centre.
A schedule of the tour, ticket prices and information about the capacity, age and condition of the vehicle should be submitted with the proposal. The deadline is Monday, May 11 for a service that should start by May 25, 2015.
Questions and proposals should be sent to: Ray Lambert, Economic Development Officer, St. George's, Storekeeper's Cottage, 5 Ordnance Island, and Town of St. George's. Email: rlambert@bedc.bm. Tel: Tel. 292-5570 or 704-9057.
Proposals will be reviewed by the World Heritage Site Management Committee.
Read More About