[Written by Mikaela Ian Pearman]
Wine tastings tend to be pretty standard and can be perceived as stuffy or for older people. But what if there was a concept to take the expected stuffiness out of a wine tasting and make it fun?
Thursday night saw just that with the second Uncorked! event at the Bermuda Society of Arts in City Hall. Uncorked! promised to be a new concept of wine pairing where the focus is not so much on matching a great wine with great food, but more so matching great wines with great experiences. And yes, I would say event organisers Cushi Ming and Kevin Rhyno of Burrows & Lightbourn succeeded.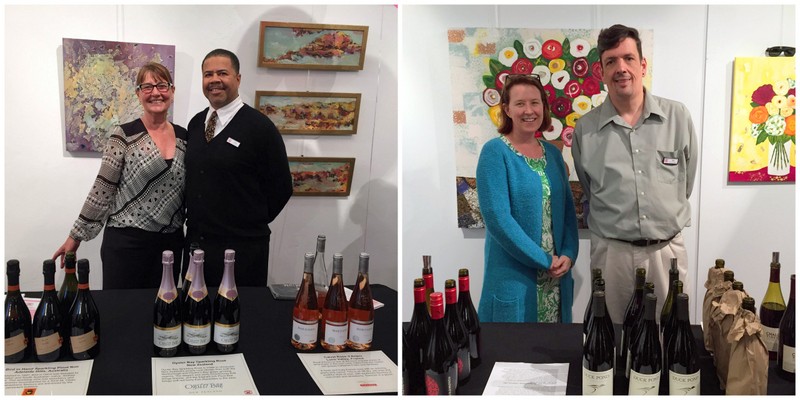 Upon arrival, guests were greeted with a glass of O. Fournier Torrontes, a white wine from the Salta Region of Argentina. Guests were encouraged to mingle until the event officially kicked off By Cushi and Kevin who gave the "rules" of the wine tasting.
There were four tables, each with a theme and guests were encouraged to go from table to table to sample the wines. I started at the "Spring Sparkling & Rose'" table where I tasted Bird in Hand Sparking Pinot Noir from Adelaide Hills, Australia. It was crisp and very refreshing, perfect for a warm day. Also on offer was Oyster Bay Cuvee Rose' from New Zealand and Calvet Rose' d'Anjou from Loire Valley, France.
Next, I moved to the "Spring Pinot Fever" table to sample light red wines. I started with Duck Pond Pinot Noir 2013 from Willamette Valley, Oregon followed by Veramonte Pinot Noir 2013 from Colchagu Chile. The Duck Pond was bright with berry and spice undertones while the Veramonte was full bodied and a nice drinking wine. The other wine on the table was Chalone Pinot Noir 2012 from Monterey, California.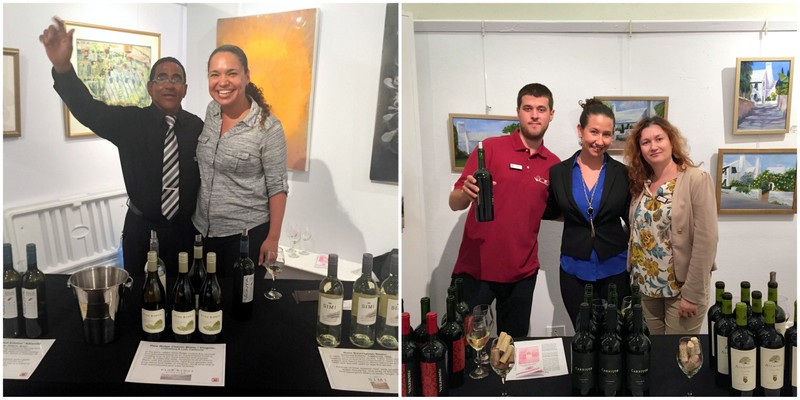 My favourite table was "Big & Bold" which features big red wines including Atamisque "Assemblage" 2009 from Mendoza, Argentina, Carnivor Cabernet Sauvignon from California and Veramonte Red Blend 2012 from Casablanca Vallet, Chile. The Veramonte Red Blend had a mix of five grape varieties to create rich flavours and luscious textures, ie my type of wine!
The final table was "Florals in Bloom", all white wines including Simi Suavignon Blanc 2013 from Sonoma, California, Pine Ridge Chenin Blanc – Viognier 2013 also from Sonoma and Vionta Albatino 2013 from Rias Baixas, Spain. The fan favourite was the Chenin Blanc, a crisp and mouthwatering wine with hints of papaya, pear and grapefruit.
And added surprise was a Grey Goose table where cocktails included a Melon Mule – Le Melon Grey Goose, Lime and Ginger Beer and a Menace Mule – Grey Goose, Cedellia Acai Liquer, Lime and Ginger Beer. I had the Melon Mule, which was light and refreshing but not overly sweet thanks to the lime.
Overall, Uncorked! was an excellent event that was educational but tons of fun. I look forward to the Summer and Winter events and congratulate the organisers.
Read More About
Category: All, Entertainment, News