The Bermuda Central American and Caribbean Swimming Championships team arrived back at the LF Wade International Airport last night [June 28], bringing multiple medals and a long list of accolades home thanks to their strong performances.
Those swimming accomplishments include three gold medals, one silver medal, broken CCCAN and national records, and personal best times, with all eight of Bermuda's young swimmers said to have performed "really well."
Coach Ben Smith said, "It was a strong competition. Some swimmers did better than others; some of them were new to that level of competition which obviously is a challenge, so it's more about learning what you need to do when you're at that level.
"I think the entire team [stepped out and showed that they belong]. Obviously, setting triple A's is the time for them to qualify."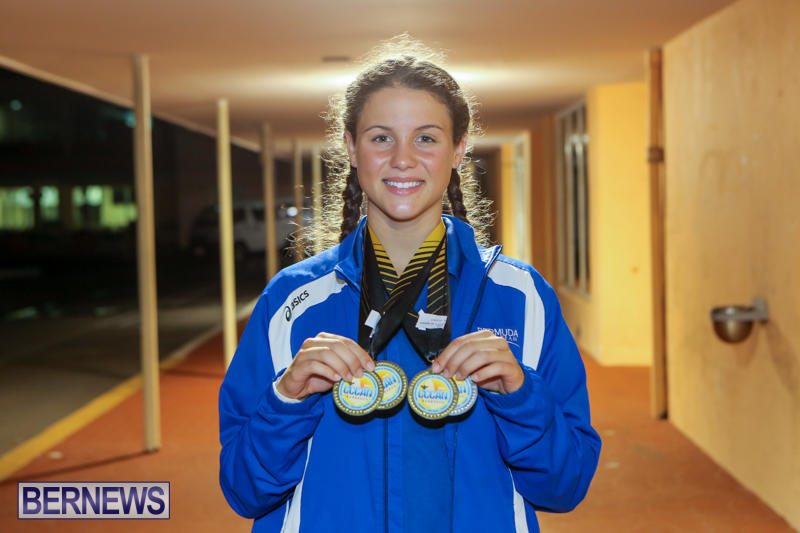 "This group had already separated themselves by showing their ability at this level, but when you get to a competition where triple A's might not make finals, it's a huge step up.
"It's really paying attention to the details in the events and seeing what it takes to get to that level. I think they all did a really good job; we were able to get finals, and we also saw quite a few swimmers learn what it would take to get to finals and then make adjustments if they did get into finals."
One swimmer said, "Leaving here after Nationals, I had high hopes; hoping to make finals. This is the first finals I've made in a big competition like this.
"After the 200 free, I was so impressed with myself after coming seeded 12th and ending up in seventh – I was really happy with the way I performed."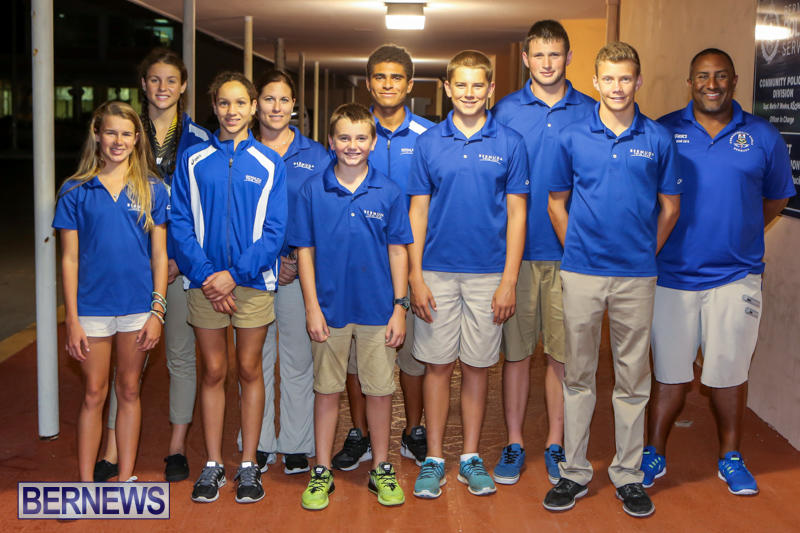 Swimmer Madelyn Moore – who came away with three gold medals and silver medals – said, "After the finals of the first night, we went back to the hotel and at dinner we were already happy and talking, but then you had to wake up the next day and do it all over again.
"After each race you had to warm down, keep hydrating, and do all of those things constantly so that you could go throughout five days – but it was worth it."
Bermuda's team consisted of Skyler Powell, Madelyn Moore, Ashley Irby, Philip Hagen, Jesse Washington, Jack Harvey, Keagan Woolley and Evan Farrow.
Read More About