According to the Labour Market Indicators report released today, in 2014 the unemployment rate was 9% while the median annual gross earnings were $63,897.
The Department of Statistics said, "This publication presents key indicators on the labour market such as jobholder's median age, average weekly hours worked and median annual gross earnings by Bermudian status using the results of the annual Employment Survey from 2011 and 2014."
Graph extracted from the report: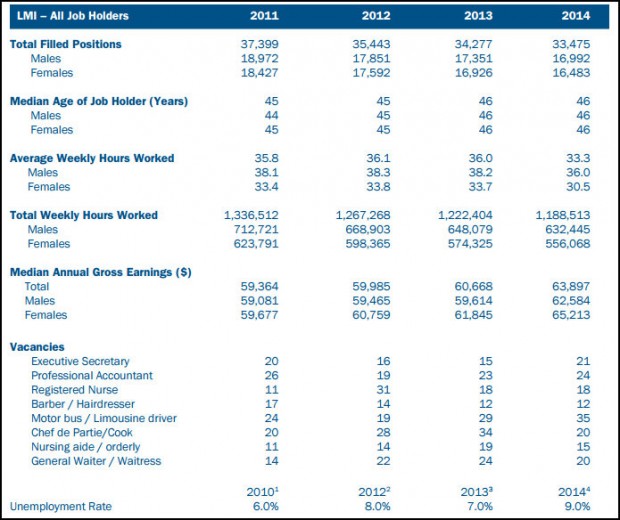 According to the report, there were 33,475 total filled positions in 2014, a decrease from the 37,399 measured in 2011. The average weekly hours worked in 2014 was 33.3, which was also a decrease from the 35.8 recorded in 2011.
The median annual gross earnings increased to $63,897 from the 2011 figures of $59,364; while the unemployment rate in 2014 was measured at 9%, a spike from the 6% recorded in 2010.
The 8-page Labour Market Indicators follows below [PDF here]:
Read More About