The Centre on Philanthropy recently celebrated its 7th annual Summer Intern Community Day on Friday, July 17, connecting local businesses with non-profits for a day of community service.
Community Days provide an opportunity for non-profits to select a project that needs helping hands, and teams of summer student interns who discover the joy of giving back to the community. Community Days are held annually in the spring, summer, and fall.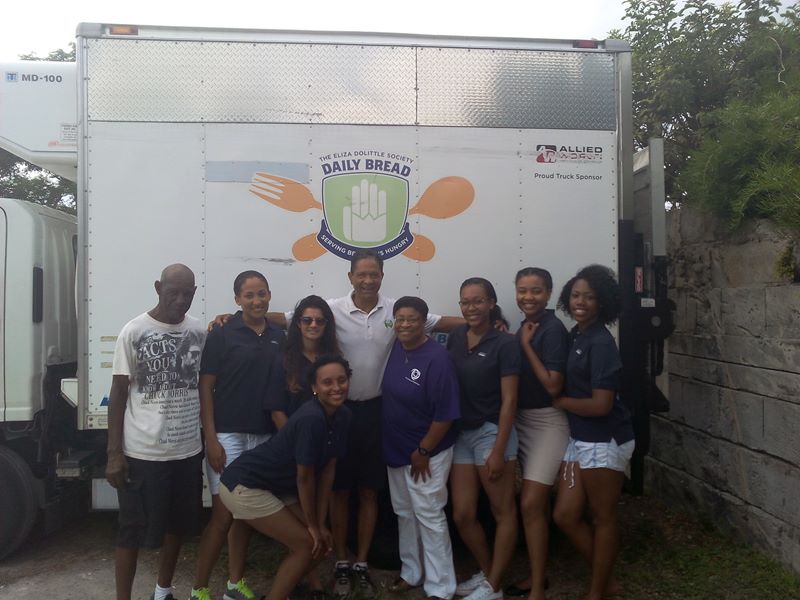 This year, 79 summer interns from seven companies engaged in service projects at seven non-profit organizations.
Participating companies and their partner non-profits for this year's event were Price Waterhouse Coopers with PALS [clean-up of the building including power washing the walls]; Butterfield Bank with Packwood Home [gardening, cleaning of beach & playing games with the seniors]; Validus with SCARS [assembly of 250 training kits ]; Ernst & Young with Lorraine Rest Home [cleaning windows, gardening & spending time with the seniors]; Ascendant Group Limited with The Salvation Army [cleaning, sorting clothes & restocking the warehouse]; XL Catlin with Pathways [painting and moving furniture]; KPMG with The Eliza Doolittle Society [Assisting with deliveries, distribution at food bank & visiting seniors].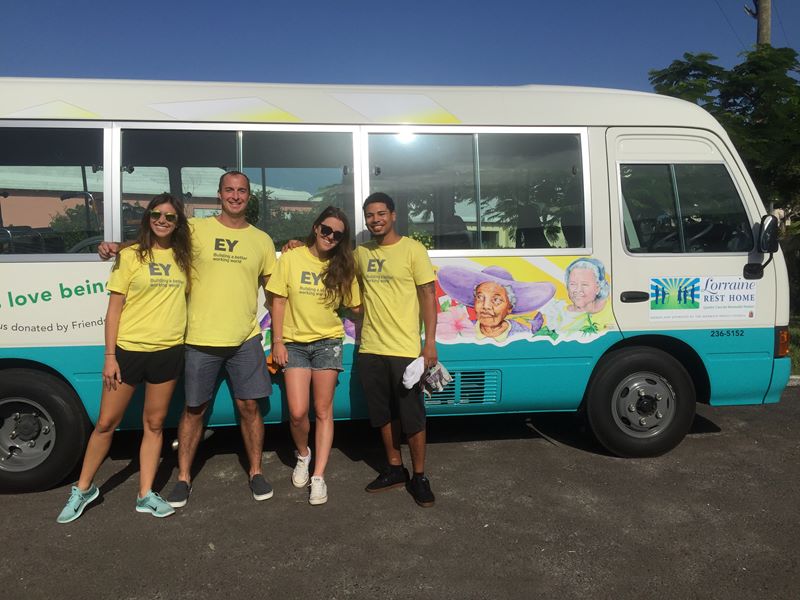 "It's fantastic to experience the high level of energy, interest, engagement and skills these interns bring to service projects each summer," said Jenice Germain, Volunteer and Engagement Coordinator for The Centre on Philanthropy.
"We believe that their level of commitment will translate into some becoming future philanthropists whose investment in Bermuda will go a very long way."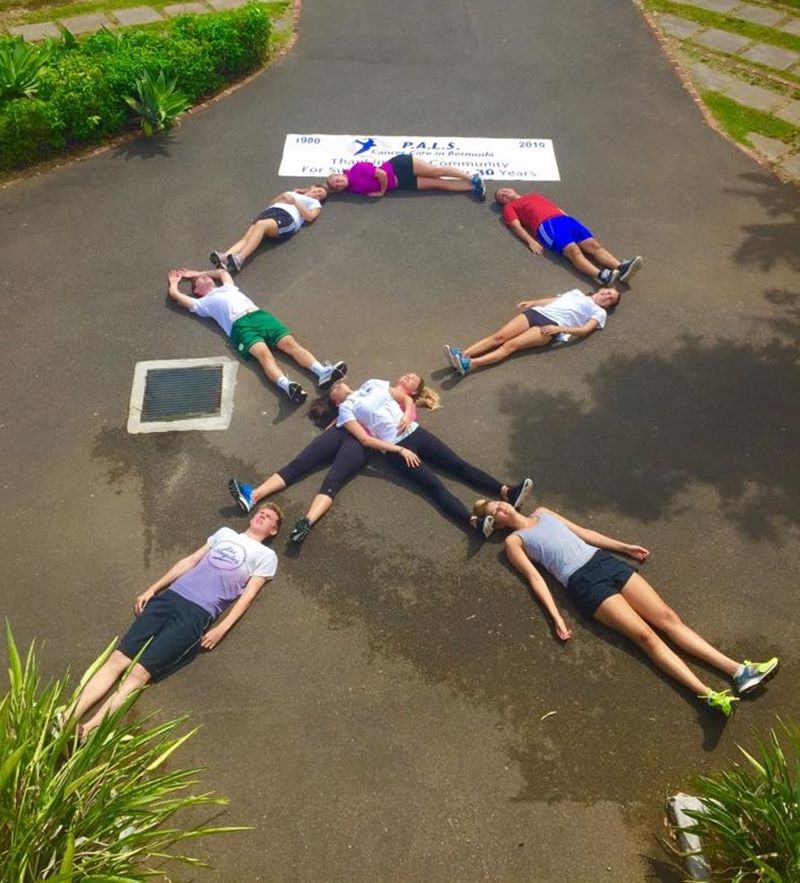 A spokesperson said, "The Centre on Philanthropy is extremely grateful to all participating non-profit organisations for hosting projects and the teams of interns and their companies for enabling them to participate in the 2015 Summer Intern Community Day."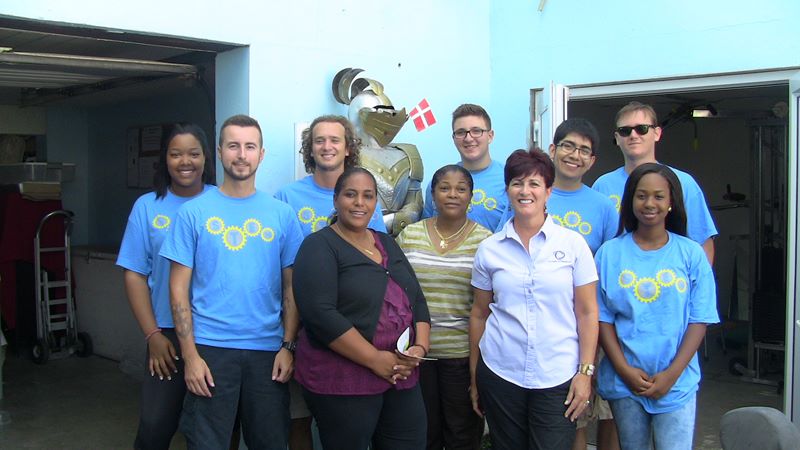 To learn more about the Centre on Philanthropy's Community Days and volunteer opportunities in Bermuda, visit the website or the Facebook page.
Read More About
Category: All