Only one week remains to sign-up ahead of the first round of try outs for Team Bermuda's entry in the Red Bull Youth America's Cup.
Thus far, 35 have submitted expressions of interest to try out for the team at its first open casting call on August 8, 2015.
"We're very pleased with the response to date," said Craig Brown, vice chairperson of the Team BDA Red Bull Youth America's Cup Committee.
"However, we know we haven't yet reached everyone with the potential to make the team. So we're making a second call for young people to seize this opportunity in time for the first try out on August 8th. We think it's the brightest opportunity to come along in a long time for our country's young athletes."
To be eligible for Bermuda's Red Bull Youth America's Cup team athletes must:
Be at least 19 years-old and under 25 years-old on December 31, 2017
Be born in Bermuda or possess a Bermuda passport
Of the 35 candidates to submit their expression of interest online, there are 31 young men and four young women. Twenty-two describe themselves as sailors and 13 as non-sailors.
Expressions of interest will be accepted online until Tuesday, August 4th, 2015 at www.acbda.bm. Details on the Team BDA Red Bull Youth America's Cup campaign are also available on the ACBDA website.
Meantime, more information about the August 8th try out will be made public right after the Cup Match holiday.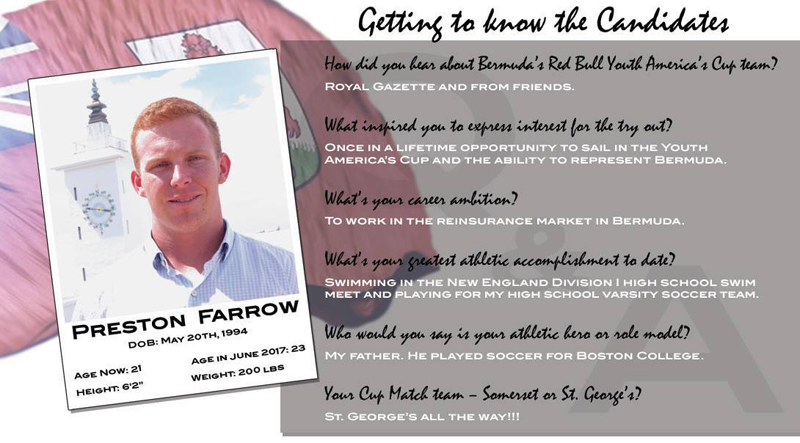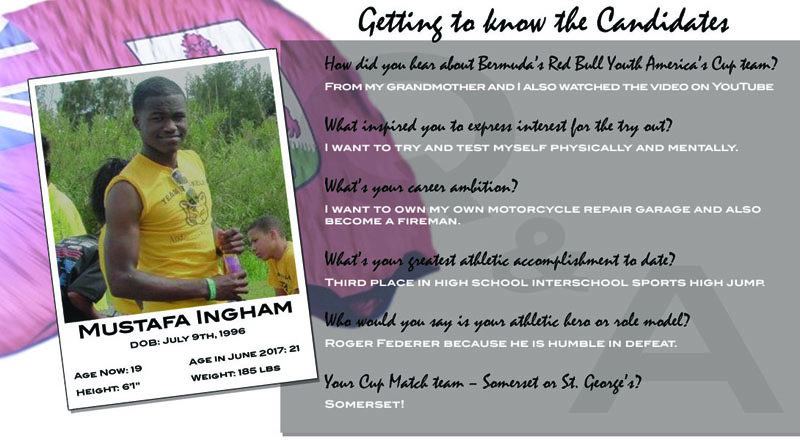 Read More About