The Clara Muhammed School [CMS] 5K Walk & Run is set to take place on Sunday, September 13, with the action getting underway at 8.30am at Bernard Park, with a Virtual 5K Walk/Run category added for those who can not physically attend.
To take part in the virtual race, participants must register selecting the virtual category of the event, receive a CMS 5K Walk/Run bib to print out and wear, complete the 5K by walking, running, swimming, biking, treadmill, or driving, and then submit their time before 11.59pm on September 13.
The physical route will see participants depart Bernard's Park, heading north to Blackwatch Pass, then west onto the Spanish Point Round-A-Bout. The route will then turn east onto St. John's Road to the tennis stadium on Marsh Folly Road, before returning to Bernard Park.
To participate, people can walk, run, or roll, with individual and team registration available at $20 per participant. People are also invited to volunteer in setting up and tearing down, handing out refreshments, and cheering on participants.
Partial proceeds from the event will be donated to Meals on Wheels and the Eliza Dolittle Society; CMS will be using the proceeds to purchase educational material.
To register, visit online, call 537-2417, or email cmsdonation@hotmail.com.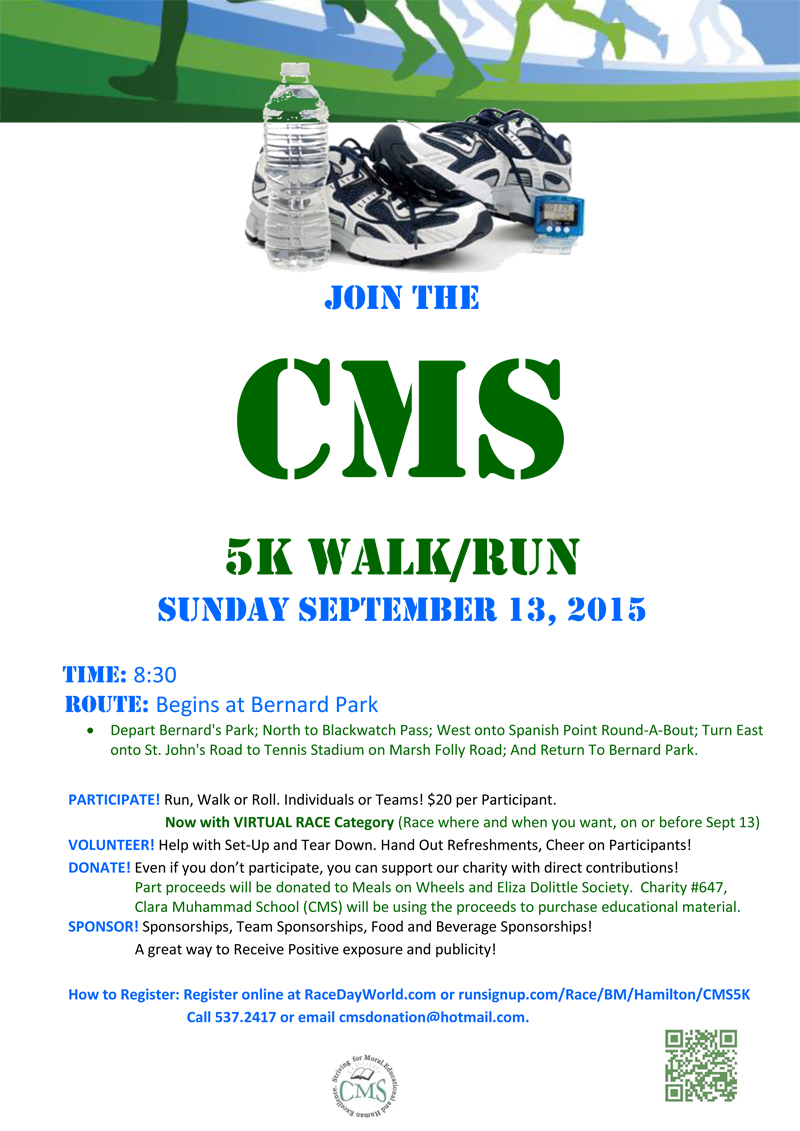 Read More About