Masterworks Museum of Bermuda Art will be hosting the seventh bi-annual Charman Prize opening on Friday, October 9th in the Butterfield Family Gallery at the Masterworks Museum of Bermuda Art.
Established in 2008 by local businessman and avid art collector John Charman, this show is a wonderful opportunity to showcase the extraordinary range of artistic talent in the local community.
Over the years the Charman Prize has become a well-established highlight of how Bermuda's beauty and culture is interpreted through our artists both professional and emerging.
Mr. Charman said, "I am most honoured to continue to provide this platform for our truly wonderful artists. As I have said in the past, we are privileged to see Bermuda's soul mirrored in the work displayed in the Masterworks Museum of Bermuda Art."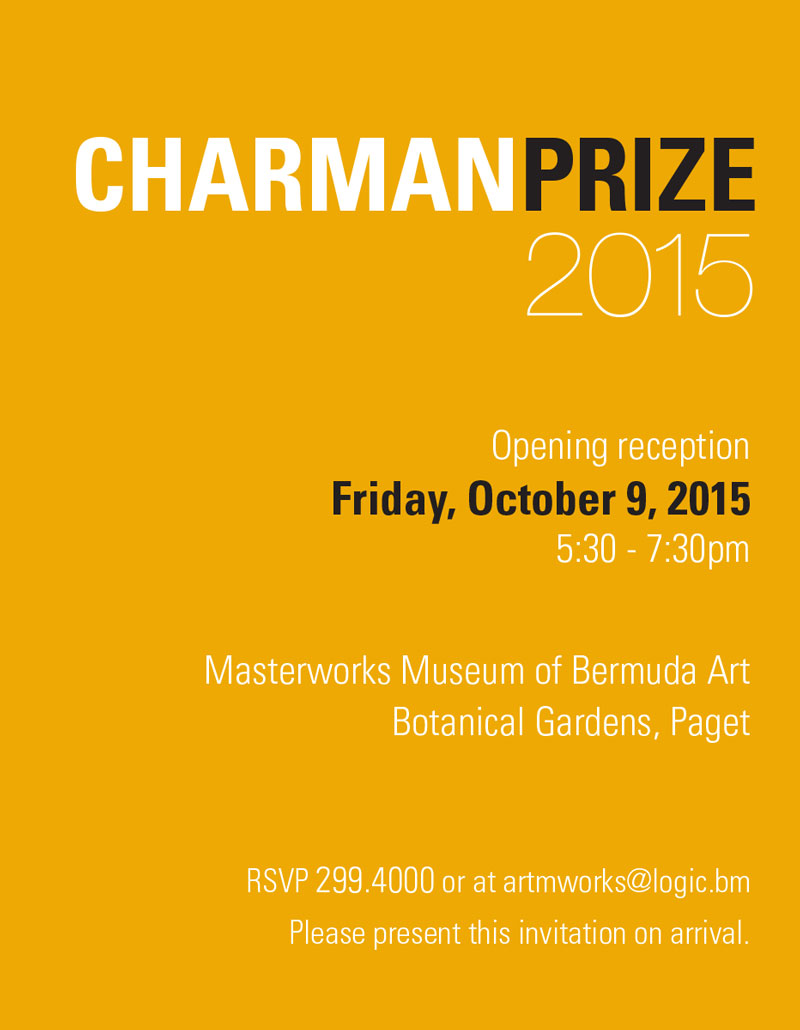 Artwork is judged by a panel of experts on four criteria: design and composition [fine use of principles and elements], use of material [technical mastery of a chosen medium], distinctive and convincing style [a well-developed quality of creativity and originality] and source of inspiration [a clear intent and vision in addition to a well executed concept].
The judges for this year's competition are Lazslo Cser, master conservator, Cyntia Karnes, private conservator/consultant and Betty Krulik, fine arts appraiser and dealer.
Previous winners include Kathy Harriott 2008, Graham Foster 2009, Sabrina Powell 2010, Andrew Stevenson 2011, Molly Godet 2012 and Teresa Kirby Smith 2013.
Their works now form part of the permanent collection. All works on display in the competition [apart from the grand prize winner] will be for sale to the public.
The Charman Prize will open on Friday, October 9th, from 5:30 – 7pm. The show will be displayed in the Butterfield Family Gallery until January 9th 2016. The museum is open Monday – Saturday, 10am – 4pm in addition on Sundays from 11 – 4:30pm.
Admission $5, free for members and children under 12.

Read More About
Category: All, Entertainment, News