The Government announced they are planning to hold an information session on the airport redevelopment plan tomorrow [Oct 20], and on a separate but related note, an online petition has been launched calling for the Government to void the contract with the Canadian Commercial Corporation [CCC] and look at other options.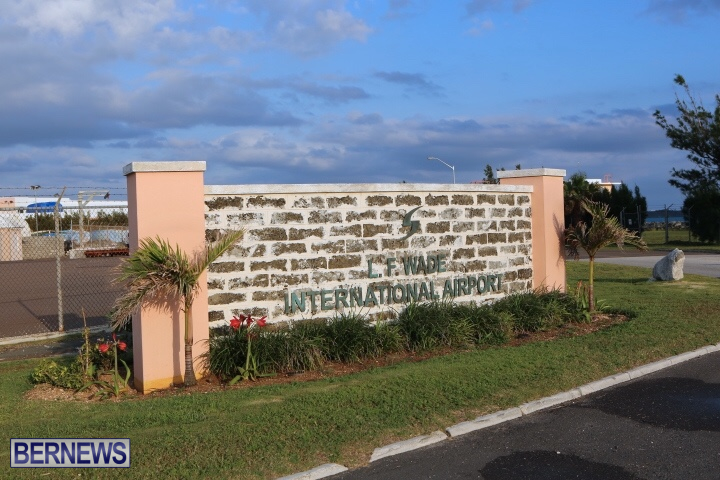 Information Session
A Government spokesperson said, "The public is invited to attend an information session on the Airport Redevelopment Plan at Penno's Wharf in St. George's Tuesday October 20 at 6pm.
"This is an opportunity to learn more about the plan to provide a more efficient airport terminal and create much needed jobs before and after the project's delivery.
"In attendance will be the Deputy Premier and Minister of Finance E.T. Richards, Minister of Tourism and Transport Development Shawn G. Crockwell and Minister of Economic Development Dr E. Grant Gibbons.
"There will also be presentations from representatives of prime contractor CCC and construction firm Aecon.
"During the meeting Tuesday evening, short presentations will be made followed by a panel discussion and a question and answer period.
"A second public meeting is being organized in the City of Hamilton in November. The Government intends to keep the public informed through other initiatives in the future."
Online Petition Launches
On a separate but related note, an online petition has been launched by a group calling themselves "K.E.Y – Knowledge & Empowerment for the Youth," which is made up of seven young people whose ages range from 20-35.
Their stated goal is to "educate and empower our generation as a lot of us are out of touch with issues that are happening around us, particularly as it pertains to decisions made by the Government of the day."
The petition [link here], which has attained just over 200 signatures at this time, states:
To The Government of Bermuda:

We, the concerned residents of Bermuda, draw to the attention that:

The redevelopment of L.F. Wade International Airport does not economically benefit the people of Bermuda;
We are concerned that, if air traffic does not generate projected revenues per annum, the people of Bermuda will be forced to compensate for this by way of increased taxes imposed by the Bermuda Government;
We believe that the Bermuda Government should issue a Request for Proposal [RFP] to ensure a competitive market price for the airport is reached;
We, the people, are not willing to give away our airport to be run and managed by foreign entities, namely Aecon & CCC.

The Petitioners, therefore, request that the Government of Bermuda:

Void contract and cease further negotiations with Aecon & CCC
Agree to review other options, such as building contractors here in Bermuda, issuing an RFP and selecting the best option for Bermuda and her people.

Read More About