The Louis Vuitton America's Cup World Series took place today [Oct 18], with the "Super Sunday" seeing three races which all had double-point scoring. Oracle Team USA won the first race, Artemis Racing crashed into an umpire boat just before the second race however scrambled to fix their boat and made an impressive showing by winning the second race, and Emirates Team NZ claimed victory in the third race.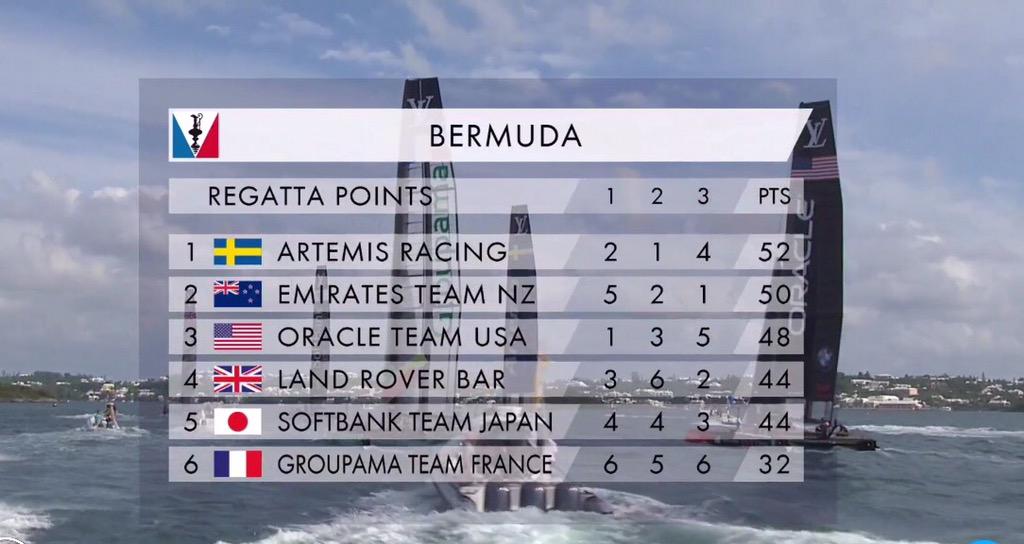 Following all three races, Artemis Racing has 52 points, Emirates Team NZ has 50 points, Oracle Team USA has 48 points, Land Rover BAR and Softbank Team Japan both have 44 points, while Groupama Team France has 32 points.
-
Today's racing followed after what has been a weekend of festivities, with a Opening Ceremony, Event Village on Front Street, music concert and more. You can view photos and video from the Opening Ceremony here, photos from yesterday's festivities here, photos from the America's Cup Jam concert here, and all our coverage of the America's Cup here.
Photos by ACEA/Ricardo Pinto, click to enlarge:

Read More About