Brothers Shep and Ian Murray, chief executive officers and co-founders of Vineyard Vines®, announced today [Oct 15] the company has partnered with the 35th America's Cup to become the official style of the series through a collection of apparel and accessories. The initial capsule will debut this fall and kicks off a larger collection that will debut in Summer 2016.
"We are thrilled to announce our partnership with the America's Cup," said Shep Murray, Vineyard Vines CEO & co-founder. "The partnership was a natural fit and a wonderful complement to our preexisting sailing partnerships. The America's Cup is a prestigious event that combines a rich, long-standing heritage with ultra-modern technological advances in the sport of sailing."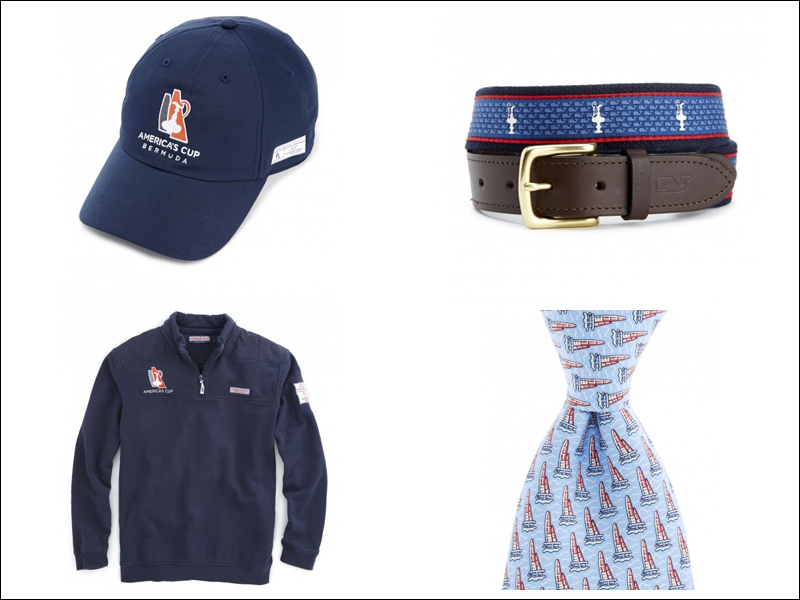 Spanning Shep shirts, polos, ties, t-shirts, belts, and hats, the capsule will launch at the America's Cup World Series in Bermuda, running October 16-18, and will be sold online exclusively at www.vineyardvines.com at that time. Price points will range from $36.50 to $125.
The upcoming October event in Bermuda will also mark Vineyard Vines' first on-site event activation in partnership with the America's Cup.
"Sailing has always been part of vineyard vines' DNA," said Ian Murray. "We recognize that many of our customers share our love of the water, and that sailing is one of the places where they enjoy 'Every Day Should Feel This Good' moments."
In Summer 2016, the full Vineyard Vines + America's Cup product line, including men's, women's and children's apparel and accessories, will launch and be sold throughout the duration of the Louis Vuitton America's Cup World Series schedule and 35th America's Cup in 2017.
"The America's Cup is proud to be working with Vineyard Vines – the Official Style of the America's Cup," said Harvey Schiller, the Commissioner of the America's Cup. "Vineyard Vines brings a fun, fashionable approach to their collections and all are excited by their partnership with the America's Cup."

Read More About
Category: All, Entertainment, Style & Beauty