The Louis Vuitton America's Cup World Series Bermuda will see an impressive number of spectators on the Great Sound to watch the first racing in the host venue of the America's Cup, the organisers said today.
"Over 1000 local boat owners have registered their craft to be on the water for the races on Saturday and Sunday," the ACBDA said.
"All boats who have registered will receive a code for free access to AC+, the premium service for the America's Cup App that allows for live viewing of the racing in Bermuda.
"And spectator boat tickets are heading towards a sell-out, with over 80 per-cent of tickets having already been snapped up.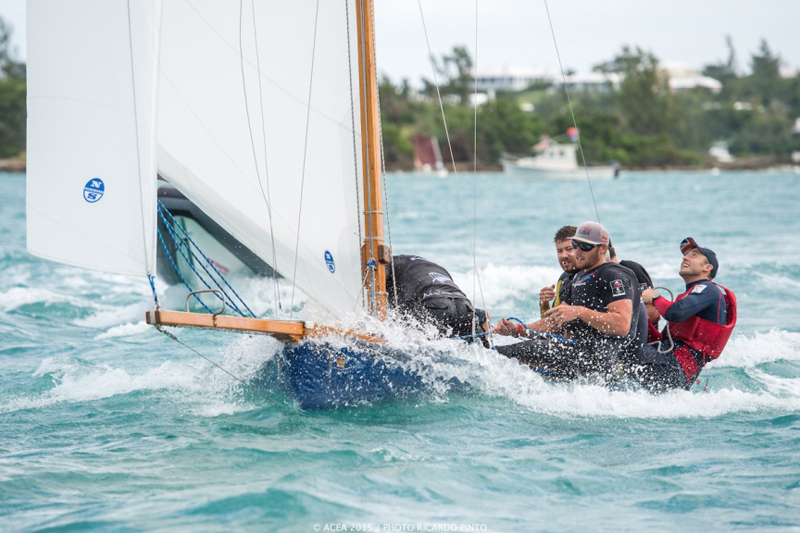 "In addition to the public spectator boat tickets, hundreds of others will be on the water through team and event hospitality craft.
"The America's Cup is also taking over 500 local school children out on the water to see their America's Cup heroes in action.
"The response from the public in Bermuda has been simply fantastic," said Jimmy Spithill, the skipper of Oracle Team USA, the defending champion and the first team to set up its base here.
"We're as excited as everyone else in Bermuda is. We can't wait to get out there and start racing and showing the world what Bermuda has to offer as the America's Cup venue."
"We are heading towards having an incredible number of people on the water," said Ken Dallas of Island Tour Centre, who is administrating registration and ticket sales for the weekend.
"The spectator boats mark the course boundaries – there really isn't a better seat in the house."
The six America's Cup teams are allowed their first day of free sailing on Thursday, with official practice racing on Friday afternoon. Racing takes place on Saturday and Sunday afternoon beginning at 2:10pm local time.
Tickets and boat registration remain available at www.islandtourcentre.com through the weekend.

Read More About