[Updated] The Bermuda Police Service are presently on scene at the Gibbs Hill Lighthouse area in Southampton this afternoon [Dec 17] following an incident which we understand to be serious in nature. Details are limited at this time, however we will update as able.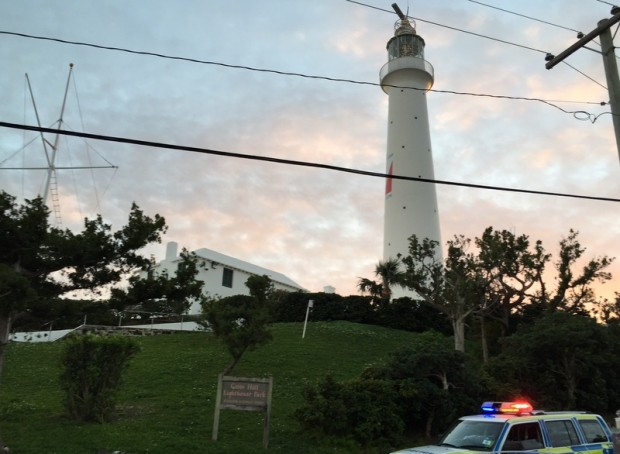 Update 4.39pm: Police Media Manager Dwayne Caines said, "A few minutes before 4pm police responded to report of an incident at Gibbs Hill Lighthouse. It appears that a male fell from the top of the Lighthouse resulting in the man's death.
"Presently there is a very active scene with officers from the Forensics Support Unit and other various Police Units and the Bermuda Fire & Rescue Service and EMS."
Update 5.13pm: Audio statement from Mr Caines:
Update Dec 18, 12.22pm: The police said, "The Bermuda Police Service can now confirm the death of 72 year-old George Ward of Sandys.
"It appears that Mr. Ward fell from Gibbs Hill Lighthouse on Thursday December 17th at approximately 3:40 resulting in Mr. Ward being pronounced dead on the scene by an on-call Doctor.
"A Family Liaison Officer has been appointed to the family and the Bermuda Police Service extends our sincere condolences to the family and friends of the deceased."
Read More About