Chayce Smith won the 2016 Butterfield and Vallis 5K Run today [Feb 7] crossing the finish line outside Butterfield and Vallis on Woodlands Road in a time of 16:36, holding off a strong challenge from the 2nd place finisher Stephen Allen who clocked 16:40.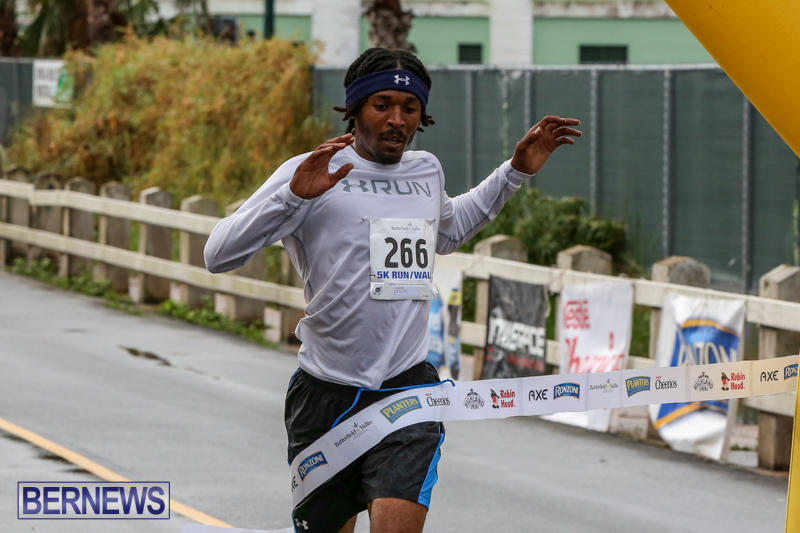 Jennifer Alen was the first female across the line in a time of 19:12 finishing 9th overall. The second female across the line was Deon Breary with a time of 19:36.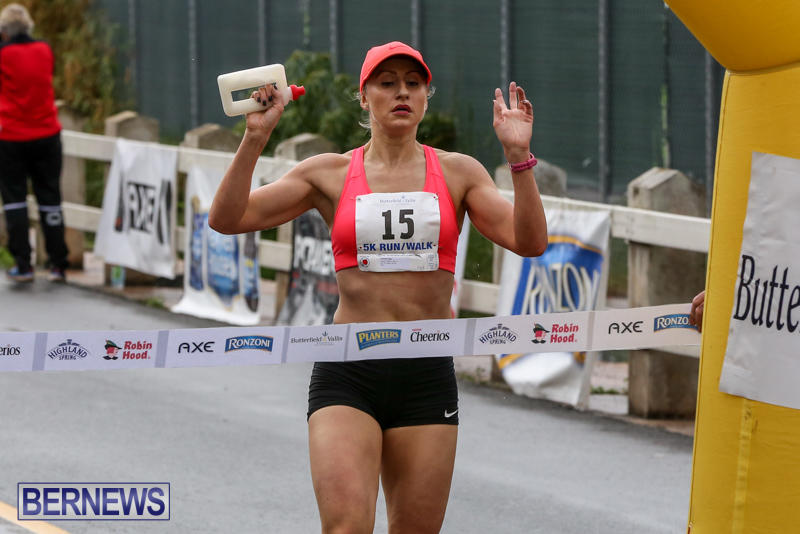 Ryan Outerbridge and Jade Johnston are the junior male and female champions. Outerbridge won the junior race with a time of 9:17 while Johnston who finished 9th overall crossed the line with a time of 10:43. Iziah Tucker was the second male junior finisher clocking 9:21 and Jessie Marshall was the second female junior finisher with a time of 10:48.
Butterfield & Vallis 2.7K Run
Butterfield & Vallis 5K Run & Walk
The full Butterfield and Vallis Adult 5K Run/Walk and Junior 2K Event results follow below [PDF here]:

Read More About