Artemis Racing officially declared their new America's Cup base in Bermuda open and fully operational on Friday.
Hundreds of guests attended the opening ceremony held indoors, including Torbjörn Törnqvist, Artemis Racing team principal, Premier Michael Dunkley, local dignitaries, sponsors, local contractors, team members and their families.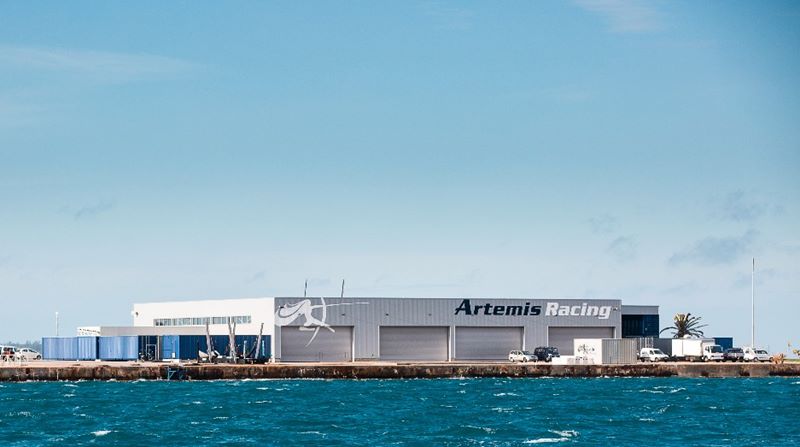 Torbjörn Törnqvist was impressed by the short time it took to build the facility located right at the tip of Morgan's Point.
"I actually saw a picture of an empty beach and a few months later you come here and it's absolutely fantastic," he said. "It's all credit to everyone who has done this. It's a great concept, having a building like this and to design it to your purpose".
The new home will provide the hub for the team's sailing operations and contains a working shed for the two prototype boats and the final America's Cup boat. The building also boasts a  gym, design and support team offices, and a two storey hospitality area.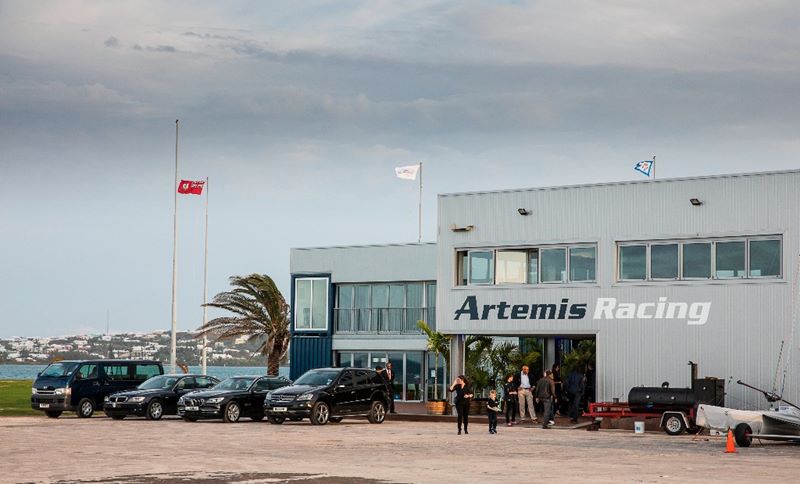 "We have laid out the base similar to our Alameda operation, where our whole team is basically on the same level. The design office is on the same level as the boat, the sailors, the support team etc, which enables us to work together more effectively and it gives the whole group visibility and accessibility to the entire operation", explains Design Team Coordinator, Adam May.
"In terms of the technical set up we have a design office where we have everyone set up in connection to each other. We've got great interaction amongst the design team and the office layout allows a quiet flow of information between the different groups.
"Just outside of the office we have the actual physical floor space where we are setup to eventually operate three yachts with corresponding wings".
Mr May continued regarding the advantages of moving into the venue early, saying, "Years of Olympic sailing has proved that you can't beat exposure to the competition venue; getting to learn the place that you are going to compete in.
"That aspect is important in any major regatta, something all the teams are very aware of. It has also been good to get the move out of the way early and get settled here on Morgan's Point, now we can focus on going forward and won't be distracted later on at a more critical time in the preparations."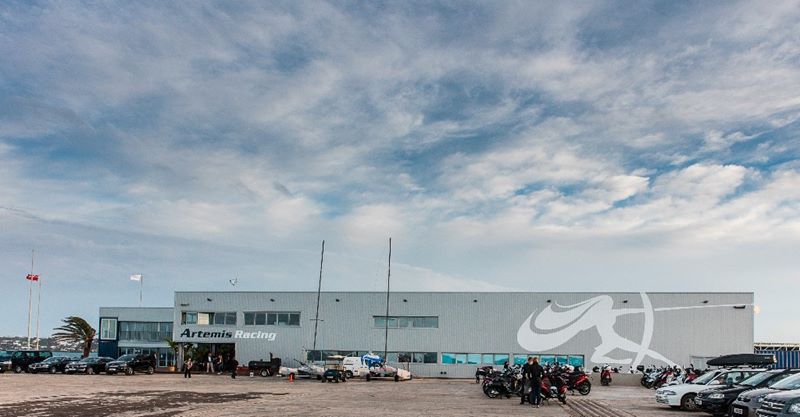 However, Team Manager Iain Percy is fully aware that it takes far more than having a good base to win.
"We know it's going to be a great training base for us, but you don't win the America's Cup by having a good base, that's very important to stress. That said, it certainly helps and it is going to create an environment, as well as provide the necessary practical facilities, to allow us to win," Mr Percy said.
The team said they have "been been overwhelmed by the local support received since being on the island, and by the professionalism of the local Bermudian contractors and partners that have made it possible for Artemis Racing to be fully operational so quickly."

- Photos courtesy of Martinez Studio / RC44 Class

Read More About