After beginning her hunger strike on the grounds of the House of Assembly last week Tuesday, Ms Enda Matthie is continuing her protest this morning — where tents remain on Parliament's grounds — marking one week since Ms Matthie launched her protest.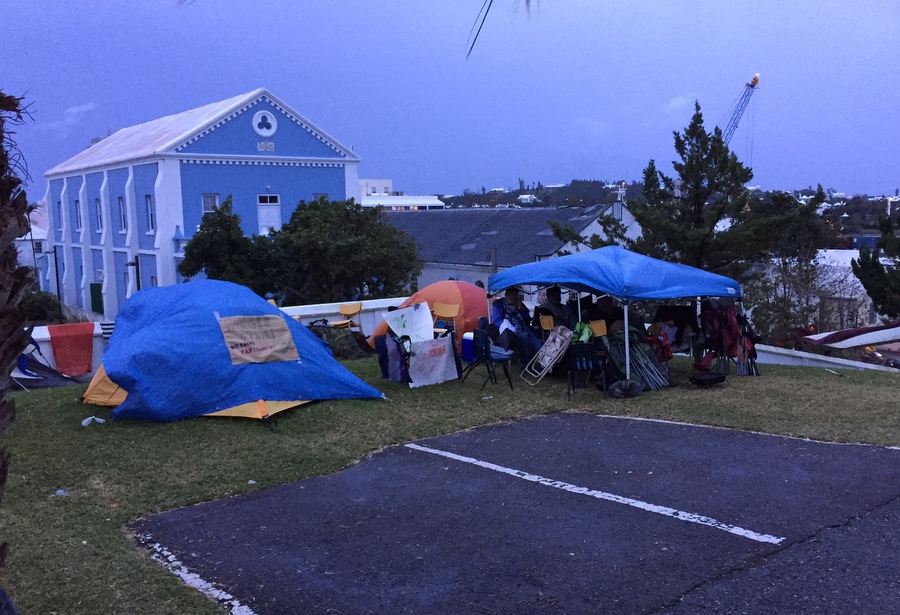 Speaking at the protest on March 11, Ms Matthie told the crowd, "This is not a show, it is not a game, this is our lives, this is our children's lives, this is our grandchildren's lives.
"And for those of you who don't fully understand why I made this choice to use a hunger strike, because when people are coming at you with extreme measures you've got to meet them with extreme measures."
7-minute video of Ms Matthie speaking at the protest on March 11:
You can follow all our live updates on the ongoing matter here.
Read More About