Logic today [March 10] announced it has been selected as a Technical Supplier for Artemis Racing at their new base at Morgan's Point.
The announcement follows last Friday's official opening of the base, where the Artemis Racing team will develop their boats and train for next year's America's Cup in Bermuda.
"Logic will provide Artemis Racing with high speed internet over wireless and fibre links. The high speed connection will enable the base operations, team members and their families to communicate with their partners and other offices around the world," Logic said.
Artemis Racing's base at Morgan's Point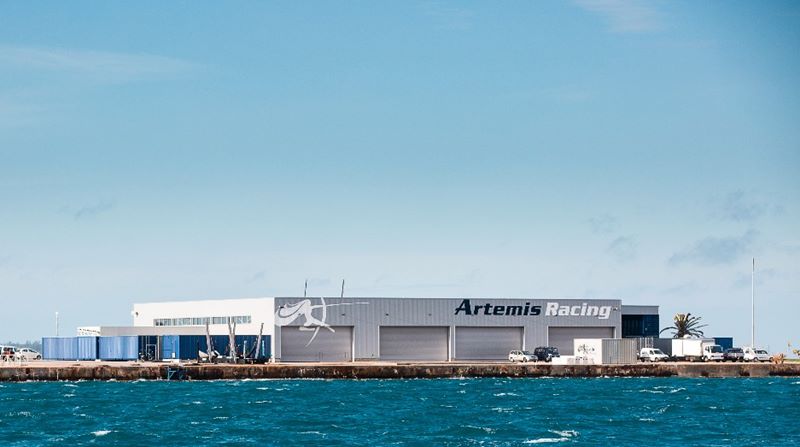 "Artemis Racing requires a dependable, fast connection to allow them to send and receive large documents, access design software, run simulations and communicate through video conference calls."
Artemis Racing is a Swedish professional sailing team with a long list of accomplishments, including last year's win at the Louis Vuitton America's Cup World Series in Bermuda.
The multinational crew are considered to be some of the most successful and respected sailors in the world. The team decided to establish a base in Bermuda to be able to train in the Great Sound, where next year's America's Cup will be held.
Logic's Chief Technology Officer Richard Lau & Artemis Racing's Iain Percy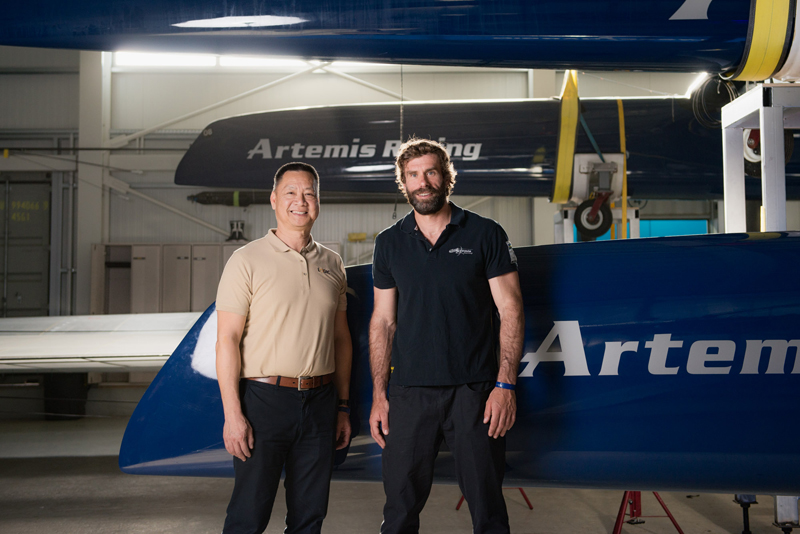 Iain Percy, Team Manager and Tactician, Artemis Racing, says: "We use the internet continually to collaborate and communicate, transfer large design drawings, work on simulations and for other functions that are critical to our operations.
"With a reliable link, as we will have with Logic, we can work seamlessly with our engineering and design teams in Alameda, California, our operations and design teams in Bermuda as well as our team members as they travel around the globe."
Richard Lau, Chief Technology Officer, Logic, says: "Logic is pleased to be Technical Supplier for Artemis Racing.
"Our technology and expertise will provide the team with the global connectivity they need to achieve their ambitious goals. We are excited to work with Artemis Racing and to watch them prepare as the America's Cup draws near."

Read More About
Category: All, Sports, technology