Premier Tickets, the Bermuda based specialists in ticket sales for sporting, music and cultural events in Bermuda through www.ptix.bm has today been announced as Official Ticketing Services Supplier of the 35th America's Cup.
"The 35th competition for the America's Cup, the oldest trophy in international sport, will take place in Bermuda from 26th May to 27th June, 2017," the organisers said.
"A dedicated America's Cup Village, the heart of all the activity in 2017, is being constructed in Bermuda's Royal Naval Dockyard on newly created land, developed specifically for the 2017 events.
"Tickets to the America's Cup Village, available here are some of the hottest properties in world sport and are sold through a dedicated website built and maintained by Premier Tickets.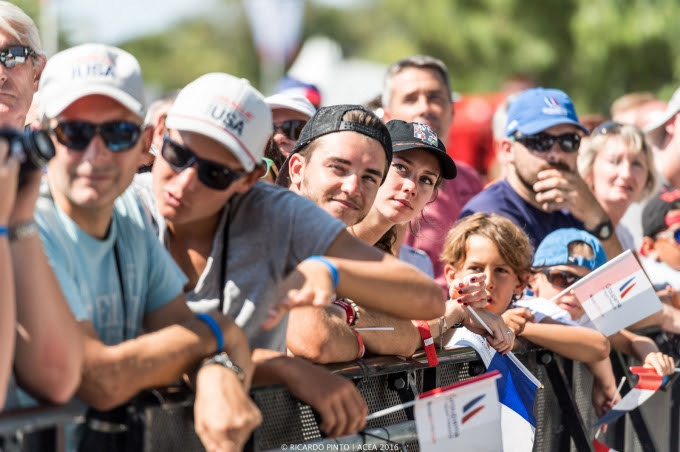 Natalie Sannemalm, Business Manager of Premier Tickets Limited, said: "We are thrilled to be affiliated with the 35th America's Cup. This is a great sporting event, not only for sailors but also for our island and community.
"It's great to that the America's Cup Event Authority [ACEA] has chosen to support a local company and we are excited to showcase our services to this global market and to see what the 35th America's Cup has in store."
Dan Barnett, Chief Commercial Officer of the America's Cup added: "There was only one choice for us when it came to who to partner with to deliver our ticket sales and customer service solution and that was Premier Tickets.
"They have the infrastructure, knowledge and experience to help us deliver a world-class sports event, and to engage both Bermudian ticket buyers, and those travelling to Bermuda from abroad for what will be the greatest race on water."
The organisers said, "Here is the official portal through which the full range of America's Cup Village tickets are available, including General Admission to the America's Cup Village, Grandstand seats, access to the Goslings Dark 'n Stormy Island Bar and spaces on the Official Spectator Boat program.
"In addition to their central role in building and running that website, Premier Tickets are also providing expert customer service to America's Cup ticket buyers and will play an integral role in creating premium visitor experiences through on-site ticketing services during the 35th America's Cup."

Read More About
Category: All, Sports, technology