The principals of Morgan's Point Ltd. today [March 16] announced that the first phase of financing for the upcoming tourism development has been secured through the support of three local companies.
"The financing commitment from Arch Reinsurance Ltd., Axis Specialty Limited, and Validus Holdings Ltd. will pave the way to start construction of the five-star resort development, which will include a 79-room, high-end branded hotel complete with restaurants, bespoke retail shops, and world-class spa; 173 branded private residences; and a mega-yacht marina that can accommodate 77 boats and 21 mega-yachts,: the company said.
Craig Christensen, president and chief executive officer of Morgan's Point Ltd, said, "The support from these local companies demonstrates the confidence that they have both in our island and in our project. Their investment in Bermuda's future has been a huge shot in the arm for our project, and will allow us site to assist in the revitalization of Bermuda tourism and of this historic site."
Rendering of the development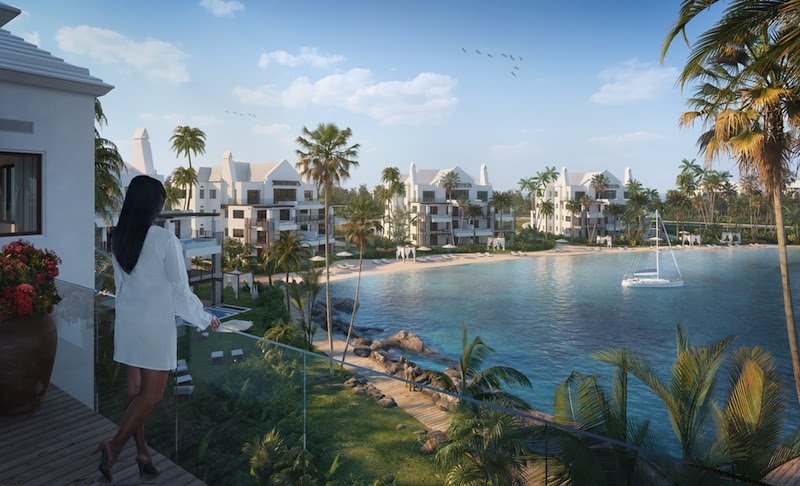 "We are overjoyed that these icons of industry in Bermuda are so supportive of our vision for the next level of international tourism development for our island."
A spokesperson said, "The Government of Bermuda has recognized the importance of this project and have been wholly supportive through the granting of a Government guarantee to provide assurances to the investors that this is a viable project that the Government is willing to stand behind."
Deputy Premier and Minister of Finance Bob Richards said, "The movement in development plans for the Southampton peninsula is wonderful news for the island and is another indication of the growing business confidence in Bermuda's future.
"The Government believes that as this project scales, it will be a key part of a significant stimulus to the Bermuda economy. Congratulations are due to the development team."

Read More About