Speaking at the protest taking place at the House of Assembly this morning [March 15], BIU President Chris Furbert said that ten dock workers will go down to the docks and unload essential items today.
Mr Furbert said, "The issue right now, there are things that have happen in the hospital over the last couple of days, Friday and yesterday, as it relates to taking care of our seniors, as in relates to taking care of our people in rest homes; those are what we call essential things that need to be done. They are essential…they have to be done.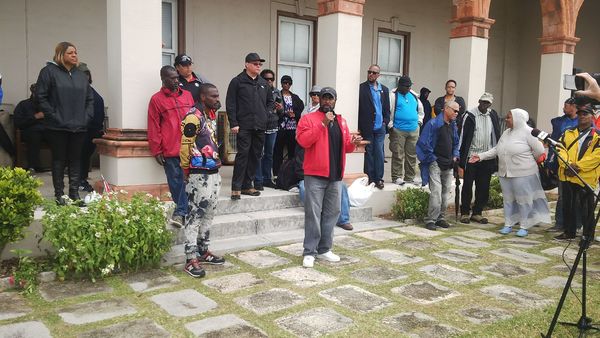 "You see the boat down on the dock. There are some essential items on the boat that is needed. What we will do as responsible individuals, is go down there and take those essential items off…that's all we're taking off."
"The 42 guys that work on the dock, the whole 42 guys are not going back to work. There's only 10 of them going down there to do want needs to be done, and when they're finished, they're coming right back here.
"They request is, they have, as I said to you yesterday, those white containers are refrigerated containers. If they are unable to get them off at a certain time, everything that is in there will have to be thrown in the trash, thrown away.
"We're not going to be that irresponsible, we are not. And while I do understand some people thinking we shouldn't do it, I'm saying to you that it's the right thing to do," added Mr Furbert, who received applause from those gathered.
You can follow all our live updates on the ongoing matter here.
Read More About