Egyptian Squash Legend Amr Shabana will be the highlight for squash fans as the BSRA announced that he will lead an all-star lineup for the 2016 Randall & Quilter Legends of Squash event.
Shaban, who retired from the PSA World Tour in 2015 to take up the coveted role as Egyptian High Performance Coach, is excited for a return to Bermuda.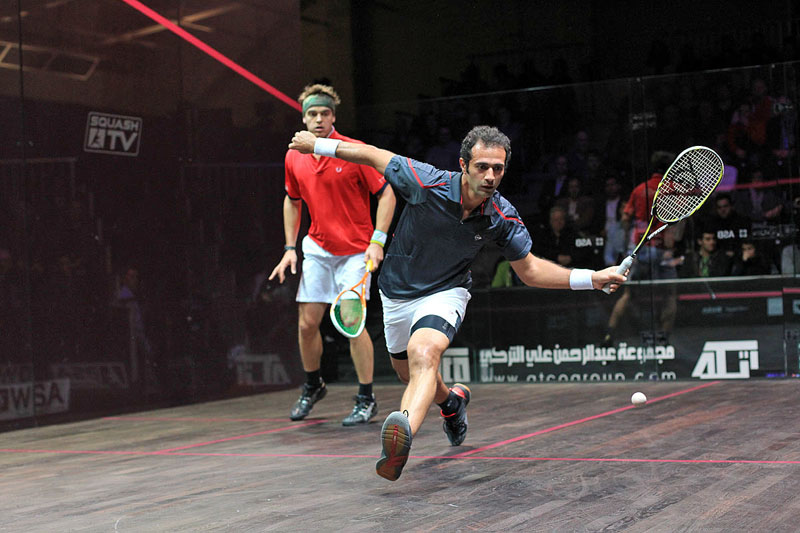 "I have some great memories of beautiful Bermuda where I won my last world title back in 2007. I'm thrilled to be part of the Legends Tour and to get the chance to replay some of my best matches against the other World Number Ones," he said.
Six former World Number Ones will take part in this year's event to be held at the Bermuda Squash Racquets Association on April 13-16.
As 4 time World Champion Amr Shabana will be the favorite to take the title from a field which includes the 2015 Champion Thierry Lincou of France, 2014 Champion David Palmer of Australia, England's Lee Beachill, Canada's legendary champion Jonathon Power and always the crowds favorite, the entertaining John White of Scotland.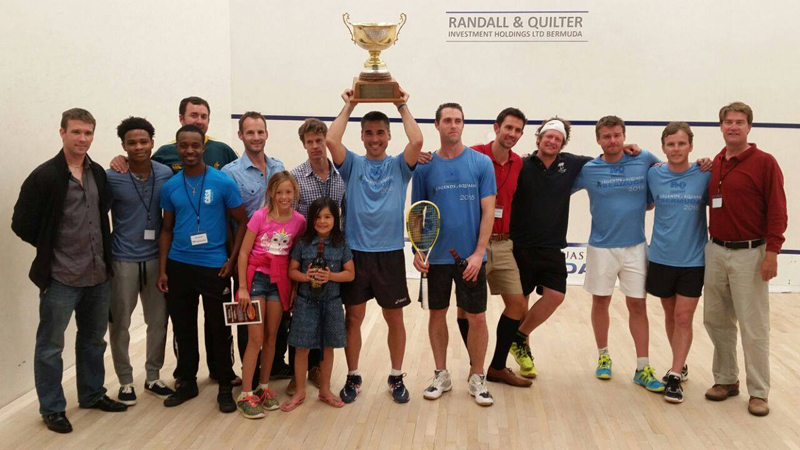 The Legends week of Squash is not just about the evening exhibitions as BSRA Director of Squash Patrick Foster explains, "Aside from the amazing matches the legends will play each night, they are also here working with young people at all levels of the game.
"The players will be getting on court with kids from school groups as well as players totally new to the game of squash. They will also be spending time with Bermuda's junior national squad players in what is an amazing opportunity to learn for all involved.
"It would be a treat to get coaching from one World Champion, but to be part of a training session with eight legends of this caliber is truly special".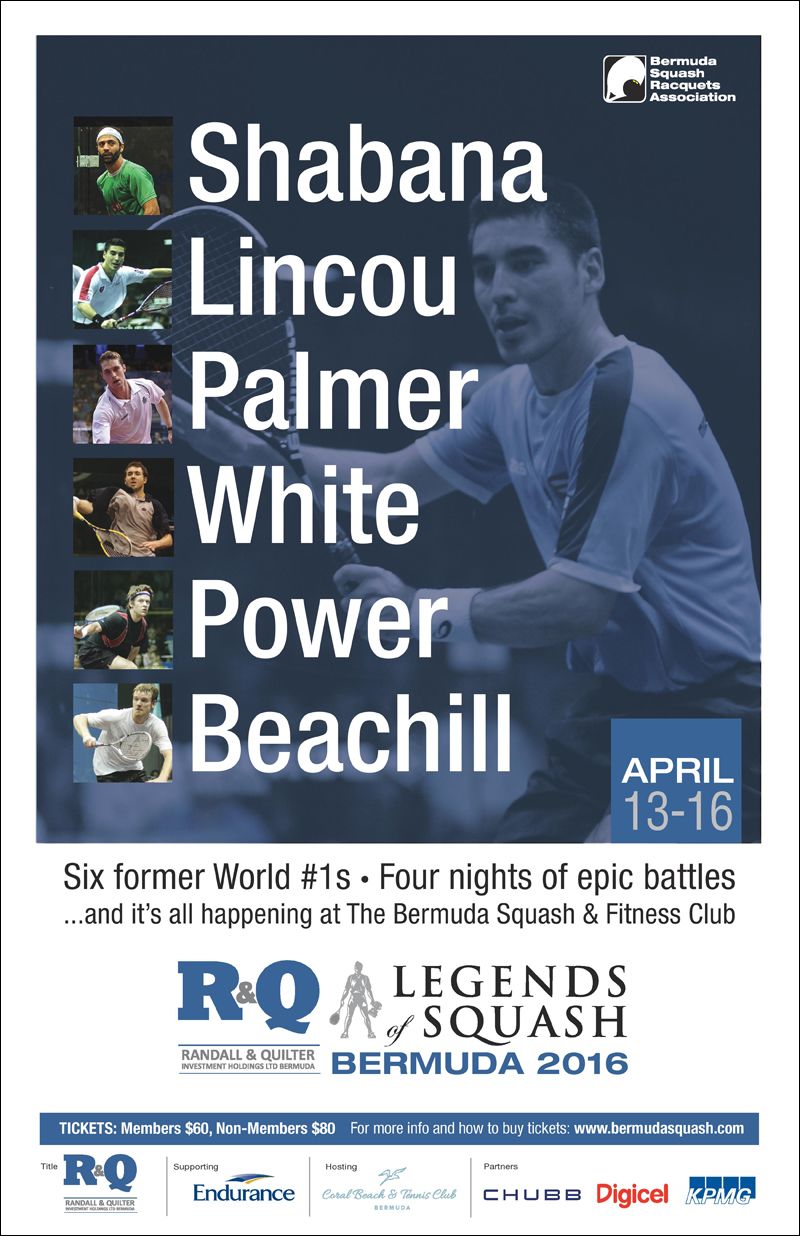 The Randall & Quilter Legends of Squash will be held entirely at the BSRA, Devonshire with matches starting each night from 6pm. The 6-man draw will see 3 matches per night over April 13-16. The final matches will be played on Saturday April 16 and will be followed by the presentations and Legends of Squash after party.
Tickets are available only at the BSRA. Visit the official Randall & Quilter Legends of Squash for all event information. link here

Read More About