Pioneering Bermudian actor Earl Cameron reflected on his barrier breaking career during a recent interview with the Ham&High, saying he is "proud of playing a small part in breaking down racial barriers."
The story said "When Earl Cameron first entered UK show business in the late 1940s, roles for black actors were slim pickings. Racial prejudice abounded. Despite this, he became the first black actor to take up a starring role in a British film: 1951's Pool of London.
"Racial prejudice was an issue challenged in many of the films Cameron starred in, particularly early on in his career Cameron grew up in Bermuda and left for the UK at the eve of the Second World War, joining the merchant navy.
"Living for a time in Mornington Crescent, he talked his way into the 1942 West End theatre production of Chu Chin Chow. He trod the boards for eight years until getting his film break in 1950 with Pool of London. Both he and the film were big hits, but it hadn't been an easy journey.
"It was a different time then in London," Cameron remembers. "There was an awful lot of racial prejudice, not like today. "For some reason, they didn't think black people could keep a job. I spent whole winters trying to find a job, and eventually I got pneumonia."
Mr Cameron poses outside Buckingham Palace with his CBE, presented by the Prince of Wales, London.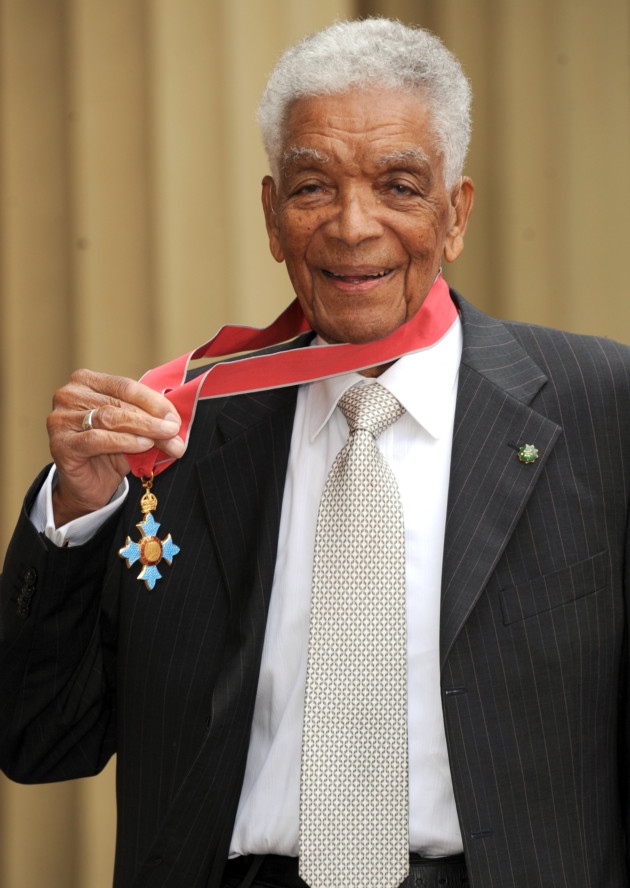 "Remarkably, Cameron says he is not retired and would consider a part if it was offered to him. But as he believes it is unlikely, he now takes time to reflect on what has been a 70-year career, on-and-off.
"He says he is proud of "playing a small part" in breaking down racial barriers, but otherwise, he attaches little importance to what has been an objectively distinguished career.
"I don't see acting as a big deal," he explains. "I don't feel it was a great achievement. Show business became a means to an end and always was, as far as I was concerned.
"Having found my faith, that was more important for me, rather than worrying about Hollywood. Hollywood is very decadent place. There's drugs and sex and alcohol; I didn't need that kind of life."
Read More About
Category: All, Entertainment, Films/Movies