The new summer movie blockbuster Spider-Man: Far From Home pits the teenage web-slinger against Mysterio, a super-powered master of illusion who is adept at making things disappear. But the special effects wizard turned villain, played by Jake Gyllenhaal, cannot be blamed for the absence of Bermudian actress Kristen Darrell's scene in the film.
Featured extensively in trailers for the latest entry in the Marvel Cinematic Universe series, the decision to cut the scene in which Ms Darrell appears as a New York City police officer belongs to the movie's director, Jon Watts.
Trailer for Spider-Man: Far From Home
Trailers featured clips of a spectacular action sequence between Spider-Man and a group of thugs in a Chinese restaurant. Police officers, including London-based Ms Darrell, show up and the wall-crawler makes a joke about having to do their jobs before announcing that he's going on vacation.
Director Watts said the reason for its removal was the fact that "it was a really fun scene, but it didn't really move the story forward."
Most of Spider-Man: Far From Home is set in Europe, where the super-hero's alter ego Peter Parker [Tom Holland] has gone on a school trip with his classmates and Mr. Watts wanted to move the story there as quickly as possible.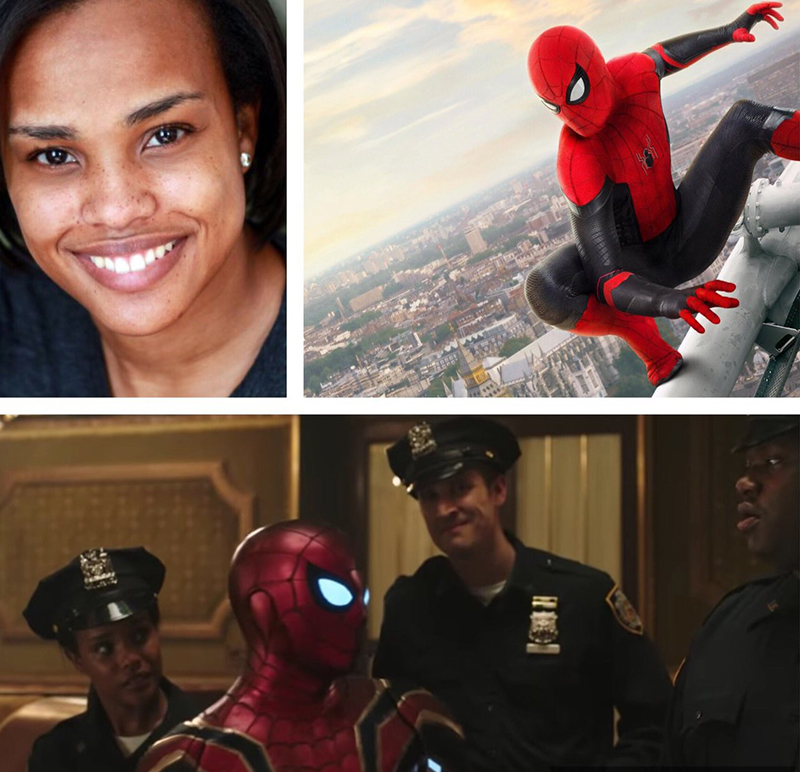 However, he says the scene will be included in a self-contained short film that will be included on Spider-Man: Far From Home's home releases.
A veteran of many local theatrical productions, Ms Darrell moved to London in 2013 to pursue an acting career. Among her other credits, she played the title role in a British production of Shakespeare's Othello — the first black woman to tackle the role in a professional staging of the tragedy.
Acting under the stage name Kristen Alminta, she has appeared in the Amazon Prime action/drama web TV series Hanna and was cast in one of the biggest video game releases of 2017, lending her voice to a character in Star Wars: Battlefront II, which has sold millions of copies.

Read More About
Category: All, Entertainment, Films/Movies, News