[Updated with video] Earlier this afternoon, Premier and Minister of National Security Michael Dunkley and Junior Minister of National Security Sen. Jeff Baron paid a visit to the Police Comops Headquarters in Prospect for an update on the CCTV monitoring centre.
During today's visit civilian operators demonstrated the system and Supt. James Howard provided an operational overview of the security monitoring system, including its features and functions.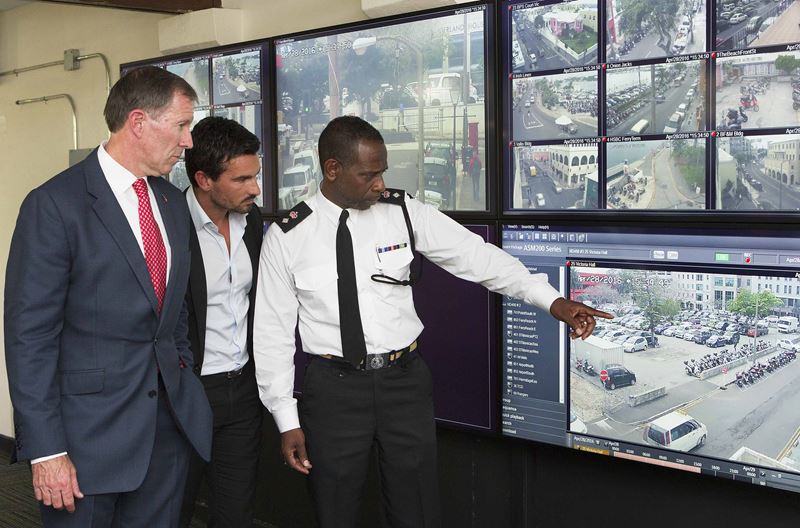 Premier Dunkley said today, "The use of technology in the prevention and investigation of crime is a critical tool for law enforcement.
"The CCTV network uses the 150 cameras in support of the hard work of the men and women of the BPS, and like them it is a 24/7 operation that continues to prove a sound investment. The public can feel confident that the cameras are well sited, well maintained and used to support the BPS in their public safety role.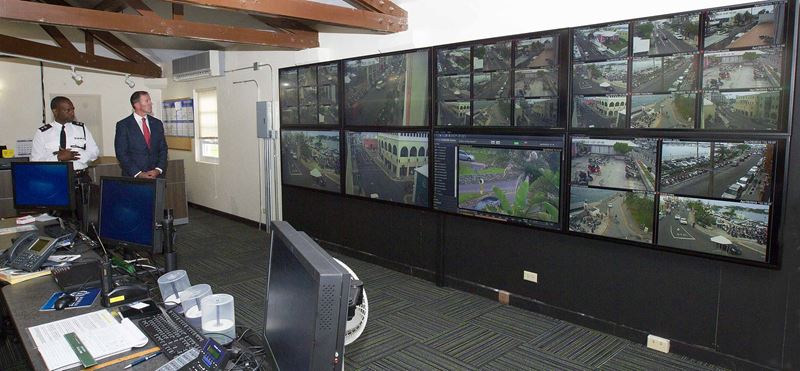 "The planned expansion of the network into Dockyard and St. George's will further strengthen the security of those areas of local and tourist activity. This government remains committed to providing the infrastructure support needed to enhance the work of the Police," added the Premier.
Read More About