Mark Anderson always seem to have a smile on his face and a good word for everyone. He has won numerous awards recognising his ambassadorial role and has raised thousands of dollars for charity.
Underneath that, though, there is a story of a man who was beaten at school for being a 'sissy', who was beaten by his step-father and whose grandfather ceased to have any meaningful contact because of his grandson's homosexuality.
He said it was his grandmother who at one family lunch came out and told everyone gathered that "Mark is gay". "I just went under the table," said Mr Anderson, who was about 14-years-old at the time. "My mother was very distraught. She knew, but was in denial.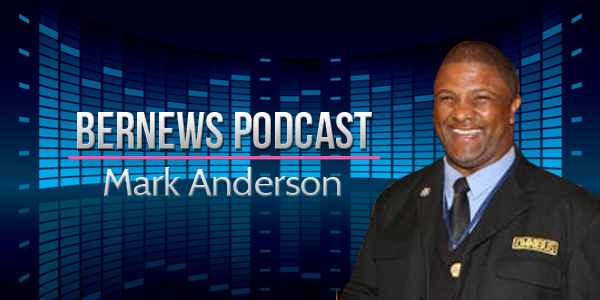 "My grandpa was very close to me, he would take me everywhere. Overnight he stopped taking me places. It was the shame that his grandson was gay.
"He told me on his death bed that he loved me," said Mr Anderson about the one real father figure in his life.
Eventually he went to the USA where he found like-minded people as well as help in coming to terms with his homosexuality. He says he also found people who became drug addicts and alcoholics or killed themselves because they could not be who they really were.
He came back to Bermuda in 2006 to make a stand for gay people and entered the Bermuda Day Parade – refusing to comply with a ban designed to stop him appearing.
30 minute podcast with Mark Anderson
On same sex marriage, Mr Anderson said: "I think it is a wonderful thing and Bermuda needs to move forward in the right direction with the rest of the world."
Mr Anderson laughs with embarrassment when he tells a story of how a young girl called him a "living legend" and told him that she was writing about him.
But he added: "I don't want to see any young boy or girl growing up the same way that I had to endure growing up in this country."

Bernews' podcasts aim to provide an in-depth look at current affairs and different issues affecting the Island, and the text extracts above represent only a small portion of the full interview.
You can also download the episode in MP3 format here, view past podcasts here, and subscribe via iTunes, or download the Bernews app and enjoy advance listening, with each episode available for download directly to your phone or tablet earlier than it is released on our main site.
Read More About